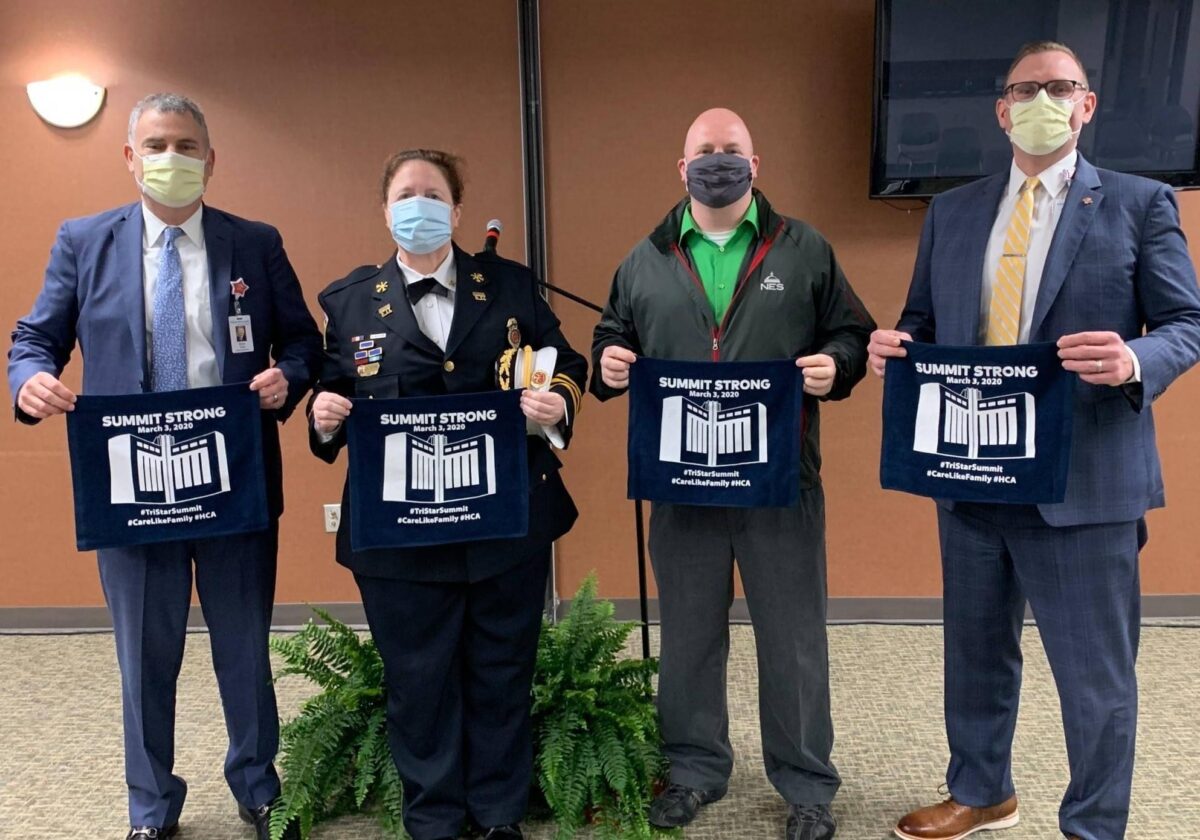 March 3, 2021, marked the first anniversary of the tornadoes that devastated Middle Tennessee, and hospitals like TriStar Summit Medical Center, which treated tornado victims, still recall the harrowing experience today. Last week, TriStar held a special event to reflect on the event and recognize the people who supported the hospital in the storm's aftermath.
TriStar employees gathered for reflection with CEO Brian Marger and participated in a prayer before watching an inspirational video. To close out the event, TriStar expressed gratitude to specific partners like NES for their help and support following the storms. Robbie Smith attended the event on our behalf, joining Alana Brown of the Nashville Fire Department (NFD) and Jim Delaney, TriStar Division Plat Ops Director.
In observance of the tornado anniversary, NES also recently attended a tree planting ceremony in East Nashville to help safely restore the community's tree canopy. Read more on that initiative here.
Categories:
Tags: