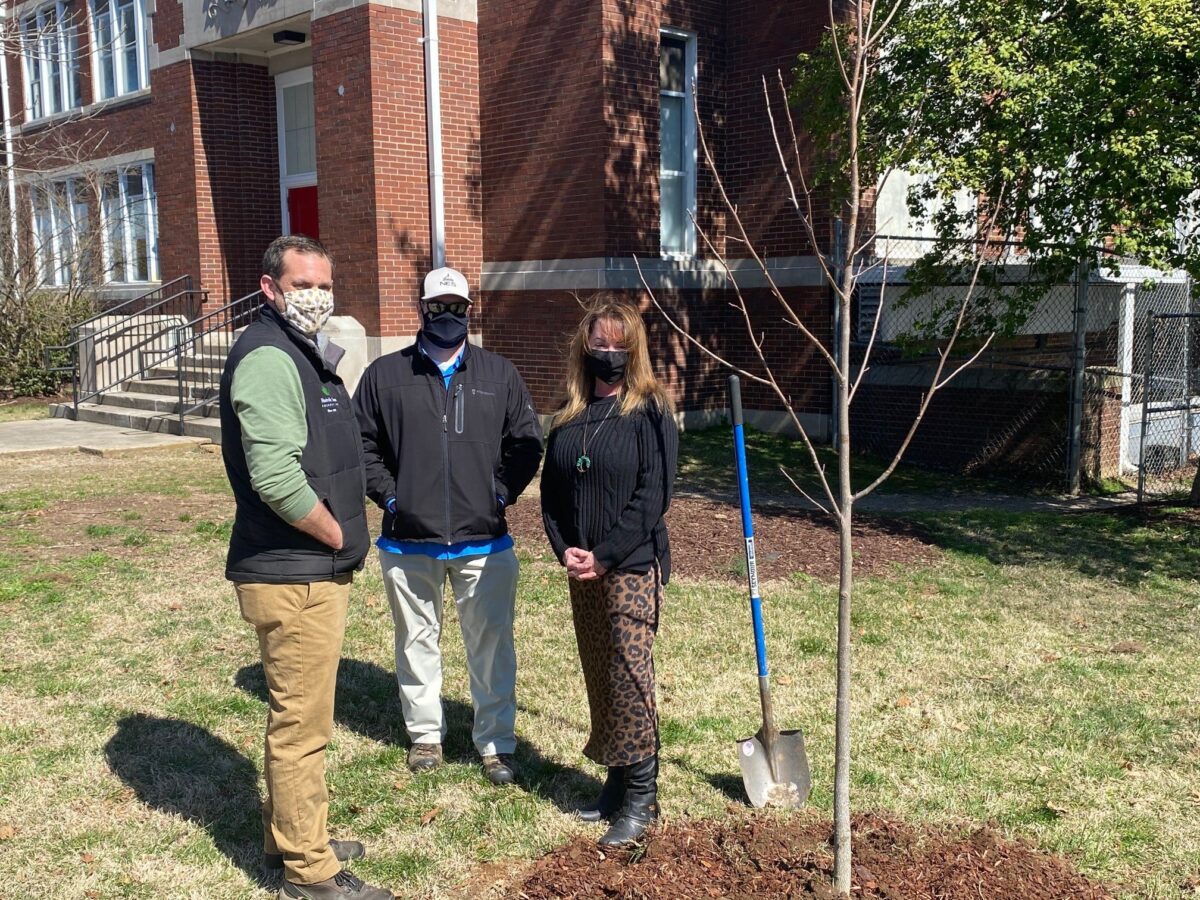 On Wednesday, just one year after tornadoes ravaged Middle Tennessee, Nashville Electric Service (NES) participated in an event to help replace trees throughout East Nashville, an area devastated by the storms. The event, called "ReLeaf Nashville," was led by the Nashville Tree Foundation, and is the beginning of an initiative to replant 150 trees in East Nashville along the route of last year's March 3rd tornado.
Festivities kicked off at Lockeland Springs Elementary at noon with a tree planting ceremony to honor the first responders, NES workers and the thousands of volunteers who assisted with tornado recovery and relief efforts. Afterwards, volunteers replanted trees throughout East Nashville neighborhoods.
NES donated 50 trees to the cause, and both Natalie Billingsby and Nathan Black from the utility's Vegetation Management team were in attendance. When trees fell during the storms, they took many power lines down with them, causing widespread outages. As NES strives to participate in the replanting of so many lost trees, we also want to ensure they are planted in accordance with vegetation management guidelines to protect power line infrastructure in the future.
In addition to NES, other partners involved in the initiative were the Arbor Day Foundation, Tennessee Division of Forestry, and Andrew Ripp, Grammy-nominated singer-songwriter and East Nashville resident.
On Saturday, volunteers continued efforts in Lockeland Springs with a replanting event in Shelby Park.
For more information about Nashville Tree Foundation or to help with their tree planting efforts, click here. 
Categories:
Tags: