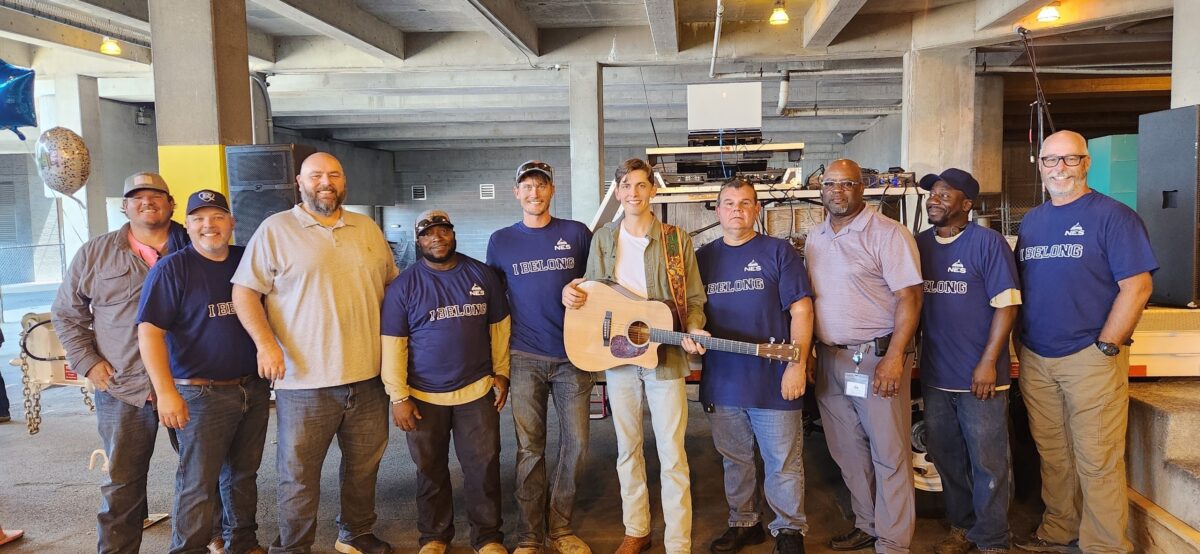 Singer and songwriter Clint Sherman recently performed at Nashville Electric Service's (NES) first Together Tuesday event. Sherman, a former contestant on NBC's "The Voice", performed an original country song titled "Keep the Lights On". He created the song through a partnership with international utility equipment manufacturing company Altec. The song intends to shine light on the men and women who keep our electrical grids running across the country.
Together Tuesday featured music, fun, games and food for employees. Food trucks on site included DMC Eatery , Little Cancun, Roscoe's Smoked BBQ, Flour and Forge Pizza, Bill's Hot Fish and Chicken, Retro Snow and Cupcake Collection. Ten percent of the proceeds from the event will benefit an environmental, nonprofit.
Sherman's song "Keep the Lights On" releases to all music platforms on Friday, September 1. Altec has also licensed the song and is producing a music video that will debut to 5,000+ linemen at The Utility Expo in Louisville, KY on September 26.
Categories:
Tags: