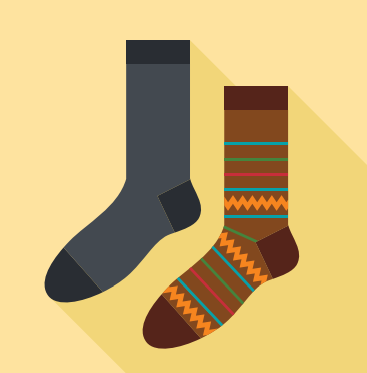 Stay warm and reduce your energy usage this winter with these simple tips.
Learn to love socks. If your feet are cold, your whole body will feel cold, so make a point of wearing socks around the house. If you're still feeling chilly, bundle up in a sweater or a blanket rather than cranking up the heat.
Watch that water heater. You likely won't notice a big difference if you turn down the thermostat on your water heater to, say, 120 degrees from about 140 degrees.
Tap heat that's there anyway. There are plenty of activities you do around the house that generate warmth. When you shower, keep the bathroom door open so steam spreads to other rooms, and don't use a ventilation fan; it will remove the warm air you're hoping to keep around.
Don't let heat escape unnecessarily. Keep doors and windows shut when the heat is on. If you have a fireplace that you aren't using, be sure the flue is closed to minimize heat loss. In addition to those bathroom ventilation fans, turn kitchen ventilation fans off when they aren't needed.
Categories:
Tags: