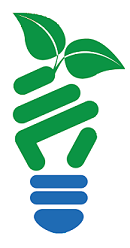 Because CFLs contain a small amount of mercury, the Environmental Protection Agency recommends taking your compact fluorescents to a local recycling center.
These major retailers offer free CFL recycling for unbroken bulbs:
Ace Hardware
The Home Depot
Lowe's
Residents of Davidson County can take their CFLs to Nashville's East Waste and Recycling Facility off Trinity Lane. It's open seven days a week (Monday-Saturday from 7:30 a.m. to 5 p.m. and Sunday fr om noon to 4 p.m.).
Or, check out the following websites for a database of recycling options – 1800recycling.com or earth911.org.
Categories:
Tags: