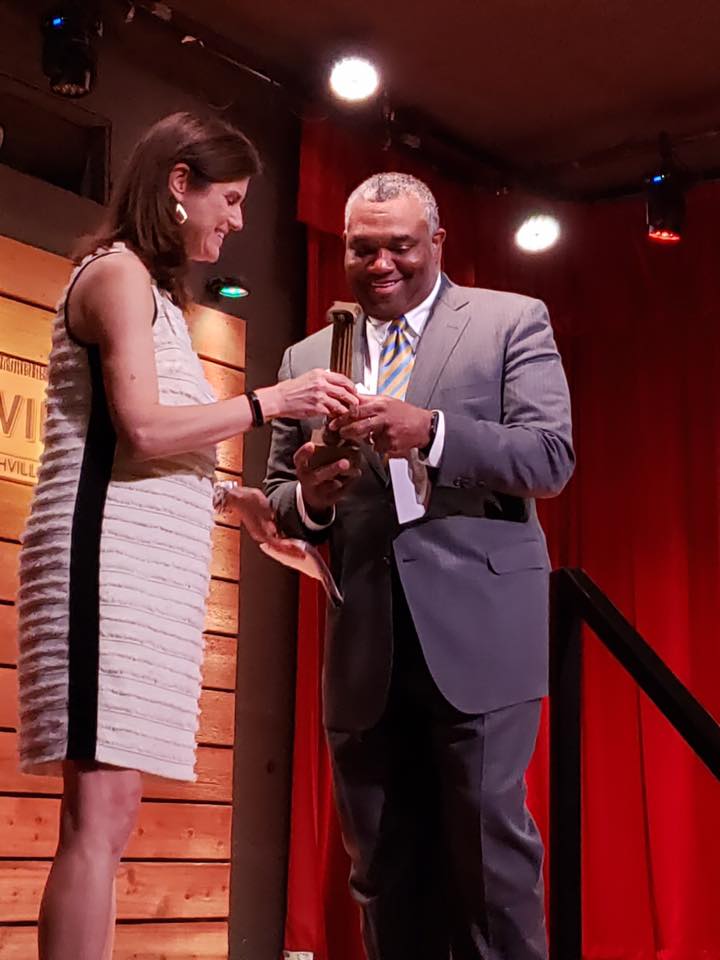 Nashville Electric Service (NES) President & CEO Decosta Jenkins was presented the 2019 Apollo Award at the Public Relations Society of America's Nashville Chapter Awards, held April 29 at City Winery in Nashville.
The Apollo Award recognizes a Middle Tennessee executive who strives to implement sound communications practices in his or her organization and the community, but whose primary career responsibilities are something other than communications.
Jenkins was recognized for his strong 15-year leadership of NES, his ability to work in lock-step with state and city leaders through Nashville's historic growth and his genuine compassion for both his customers and employees.
Past winners of the Apollo Award include past Mayors Dean, Bredesen and Purcell, leaders of Belmont and Vanderbilt Universities, and former Tennessee Titans coach Jeff Fisher.
Congratulations Decosta on the prestigious honor.
Categories:
Tags: