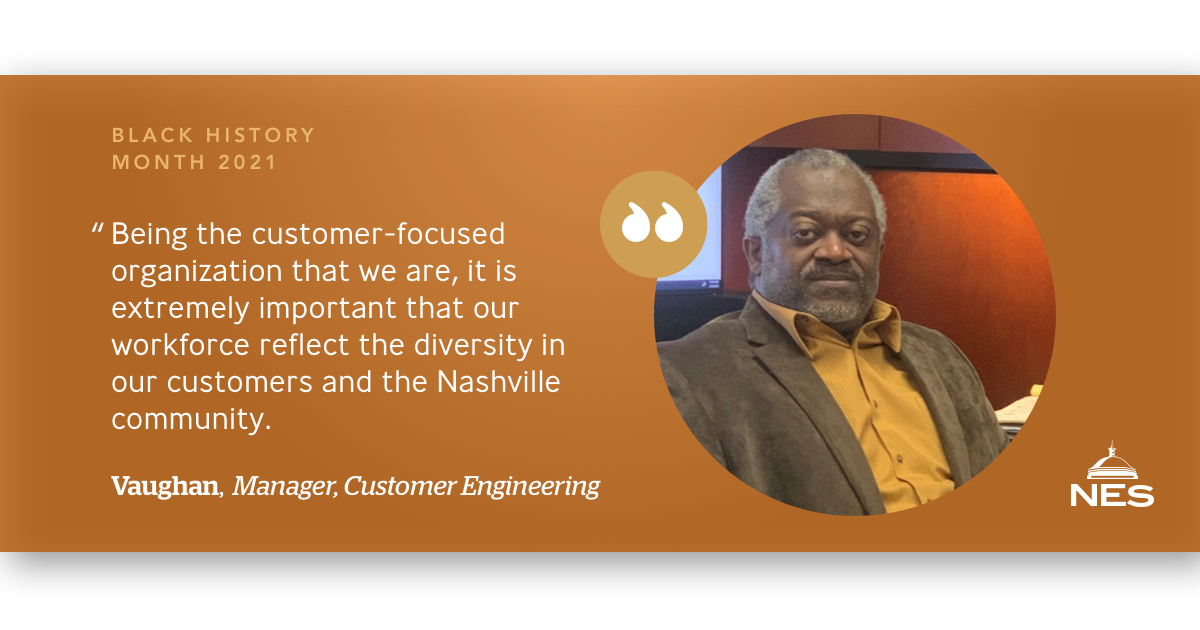 ---
What does Black History Month mean to you?
Black History Month is an opportunity for us to all take a moment and reflect on the history and contributions of African Americans to our great country.
Which African American person (living or dead) inspires you most, and why? 
At the moment, it is Thomas Sowell who most inspires me. One of his famous quotes is, "It takes considerable knowledge just to realize the extent of your own ignorance." This inspires me to talk less and listen more in most all situations.
What are your thoughts about NES being a diversity-centered business? Why do you think it is important?
In my opinion, diversity encompasses more than race and gender. It also includes having a workforce with diverse religious beliefs, education, cultures, socio-economic and geographic backgrounds, etc. During my time at NES, I have seen tremendous progress in this area. Being the customer-focused organization that we are, it is extremely important that our workforce reflect the diversity in our customers and the Nashville community.
What is your advice to the next generation, regardless of race?
There is no substitute for dedication, commitment, and hard work.
Categories:
Tags: