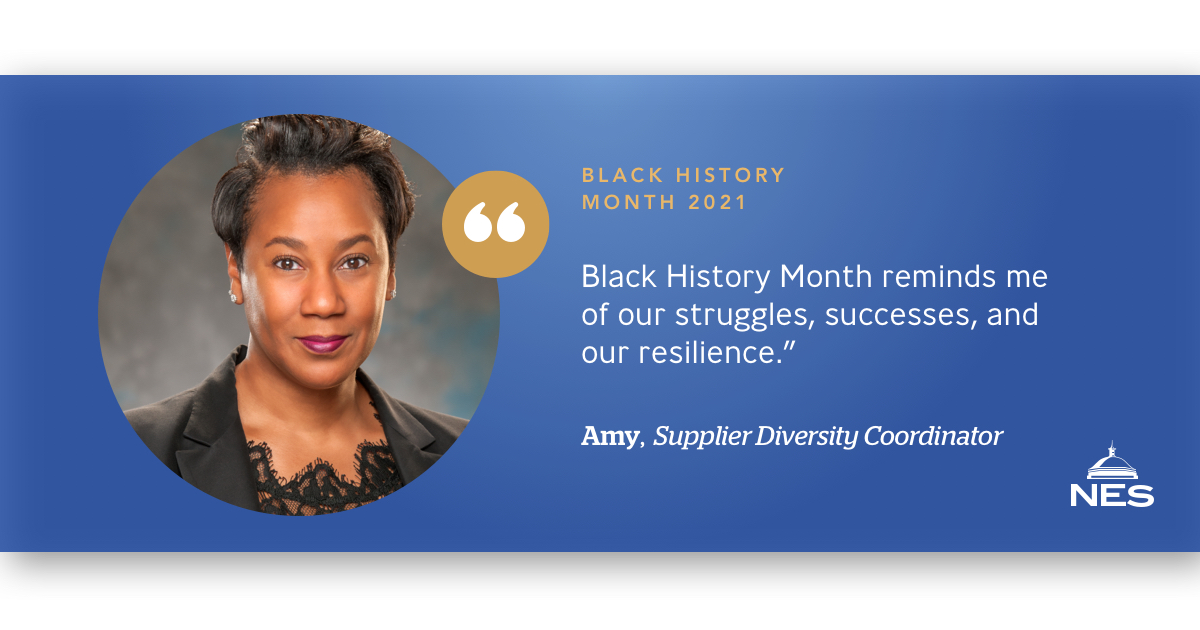 What does Black History Month mean to you?
Black History Month is a time to celebrate the impact that black culture has had on the world. I love Black History Month because it reminds me of our struggles, successes, and our resilience.
Which African American person (living or dead) inspires you most, and why?
I am most inspired by Michelle Obama. During her time as First Lady of the United States, her intelligence, grace, and confidence were an inspiration to young girls and women around the world, and they continue to be today.
How long have you worked at NES? What is your role?
I have been with NES for 20 years. I am the Supplier Diversity Coordinator. In my role, I encourage small, disadvantaged, and minority-owned businesses to participate in the procurement of goods and services.
What are your thoughts about NES being a diversity-centered business? Why do you think it is important?
I'm very proud to work for an organization that embraces the diversity in our workforce, our customers, and our community. The community that we serve is multicultural, and NES reflects that diversity.
What is your advice to the next generation, regardless of race?
My advice to the next generation is, DO NOT FEAR FAILURE! The fear of failing will prevent you from taking risks and achieving greatness.
Categories:
Tags: