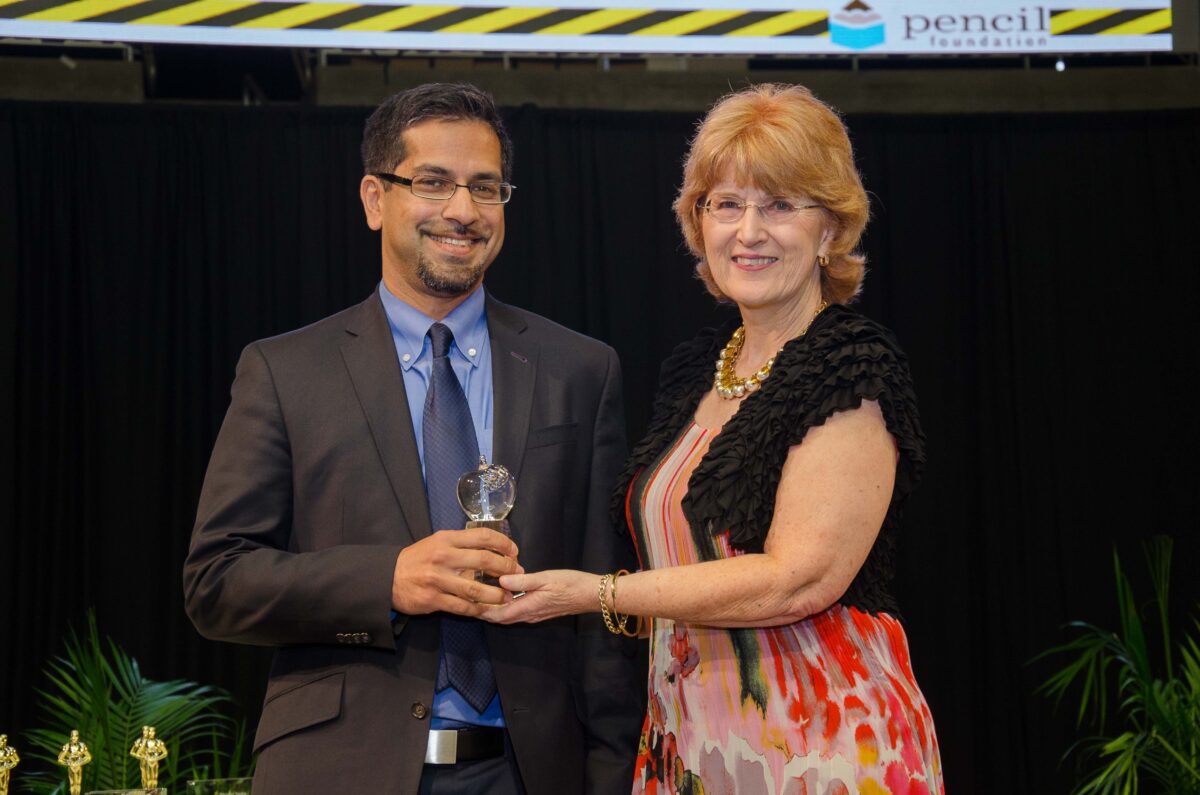 The generosity of NES Senior Engineer Rashed Fakruddin goes beyond the occasional volunteer opportunity or monetary donation. His dedication and commitment to serving the community inspires all of us to give more of ourselves.
On any given day, it's not surprising to see Rashed speaking to hundreds of high school students about pursuing a career in engineering or mentoring them on the importance of professionalism to their future success. In addition, Rashed helped create the Metro Nashville Public Schools "My Future, My Way" Career Exploration Fair, which exposes 7,000 freshmen annually to career and continuing education opportunities.
His passion for reaching young people and encouraging them to excel comes from within, regardless of any accolades or awards. But that's not to say he hasn't earned them. The PENCIL Foundation named Rashed "Volunteer of the Year" at their Bravo Awards on May 21. Learn more about his outreach in Metro public schools.
And last year, Rashed was awarded the prestigious Gail Kerr HRCules Award by the Metro Human Relations Commission for his extensive efforts to promote multicultural awareness.
The PENCIL Foundation links community volunteers and materials with Nashville public schools. PENCIL oversees eight educational programs that involve the community as volunteers and mentors, provide academic enrichment opportunities, prepare students for graduation and get school supplies in the hands of children who need them.
Interested in volunteering? The PENCIL staff is ready to help you find the volunteer activity that works for your schedule and meets your interest. Whether you are already volunteering in a school or you are a new volunteer, register with PENCIL Foundation online at schoolvolunteers.org.
Categories:
Tags: