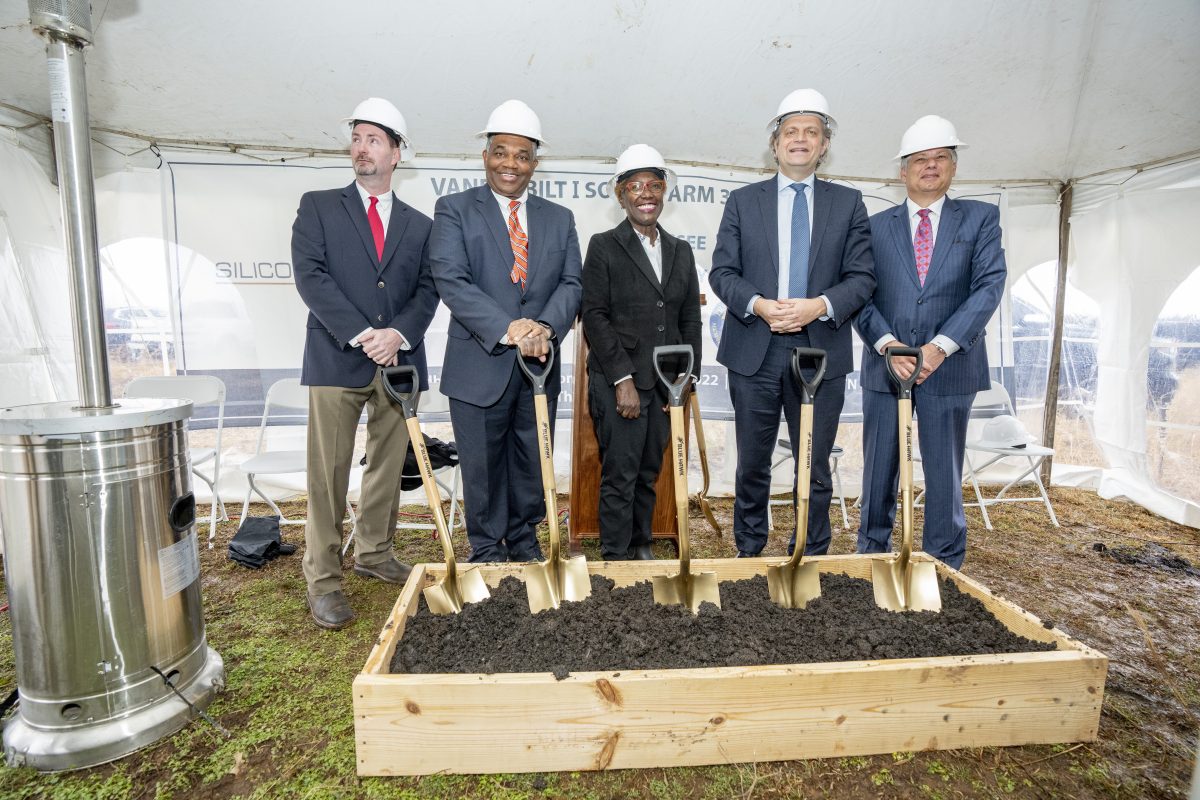 A new solar project that will bring renewable energy generation to the Tennessee Valley broke ground Thursday in Bell Buckle, Tennessee. The project, Vanderbilt I Solar Farm, is the result of a collaboration between Nashville Electric Service (NES), the Tennessee Valley Authority (TVA), Vanderbilt University, Duck River Electric Membership Corporation (DREMC), and Silicon Ranch Corporation.
The solar farm is the first of its kind and was created under TVA's nationally recognized Green Invest Program, which matches demand for green power from business, industrial and organizational customers with new utility-scale solar projects located within the Valley.
"The Green Invest Program allows NES to meet our customers' sustainability and renewable energy goals through a low-cost, collaborative turnkey program," says Decosta Jenkins, CEO & President of Nashville Electric Service. "TVA is a trusted energy partner that we've collaborated with on projects with Vanderbilt University and Metro Nashville Government to advance clean energy, environmental stewardship and economic development in Nashville and the Tennessee Valley itself."
The Vanderbilt I 35-megawatt (MWAC) solar farm will offset approximately 70% of Vanderbilt University's greenhouse gas emissions, or the equivalent of enough power to serve more than 6,000 homes for one year. Vanderbilt I will be integral in helping the university's campus reach its goal of becoming completely carbon neutral and renewable energy-powered by 2050.
The solar project will connect to NES' electric grid through the distribution system of Bedford County's local power company, DREMC. Nashville-based Silicon Ranch is funding the project, which will bring more than 250 jobs to the Bedford County area.
Once the project is operational, Silicon Ranch will restore the land to a functioning grassland ecosystem while keeping it in agricultural production through managed sheep grazing as regenerative land management practices. Vanderbilt I is expected to begin producing power before the end of 2022.
Categories:
Tags: