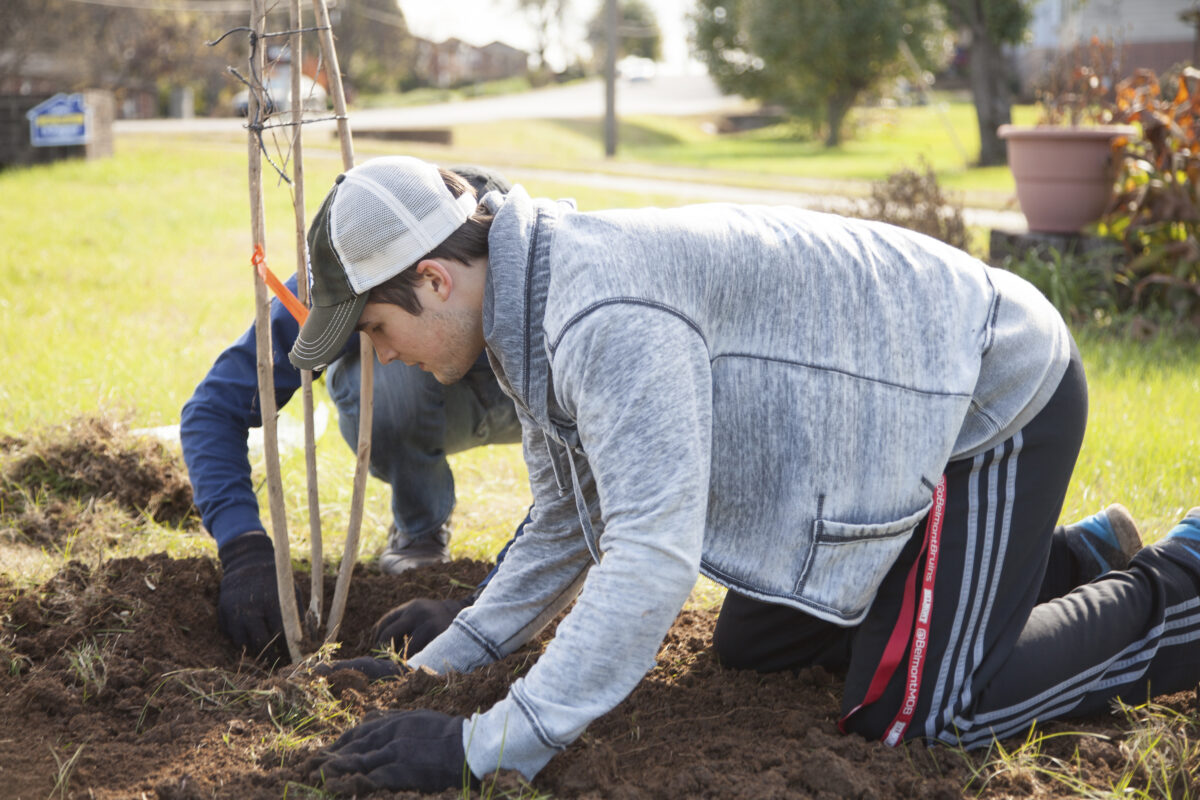 Thanks to the Cumberland River Compact, the hundreds of new trees that volunteers recently planted throughout South Nashville on ReLeafing Day will have a greater chance to thrive. The organization has launched an Urban Canopy Maintenance Program that will water these young trees for an entire year.
Trees are an effective and low-cost solution to water pollution, making the Nashville Tree Foundation's ReLeafing Day, which NES has supported for the past 14 years, especially beneficial to the Nashville area.
Fortunately, thousands of trees are planted in the city every year, but they often don't receive the care they require to flourish or even survive. Trees need a lot of water in their first few years of life to establish a healthy root system. By launching the new program, the Cumberland River Compact can focus on ensuring the health of new trees, and ultimately hopes to reduce newly planted tree death by 70% by 2020. Increasing the survival rate can help Nashville continue to restore and expand its urban canopy.
The benefits of the Urban Canopy Maintenance Program are not just limited to the ReLeafing Day saplings. Anyone can enroll a new tree in the program. For $90, the Compact will regularly water, prune, and collect and report data on a tree for an entire year. Additionally, for each enrolled tree, the compact will donate one year of maintenance to a tree in need. These are trees that may have greater impermeable surface area, lower canopy coverage, or higher average surface temperatures.
The Cumberland River Compact's mission is to enhance the health and enjoyment of the Cumberland River and its tributaries. In the Cumberland basin's urbanized area, they work to promote green infrastructure methods to help clean and slow storm water runoff.
If you'd like to participate in the Urban Canopy Maintenance Program or learn more, call (615) 606-3050.
Categories:
Tags: