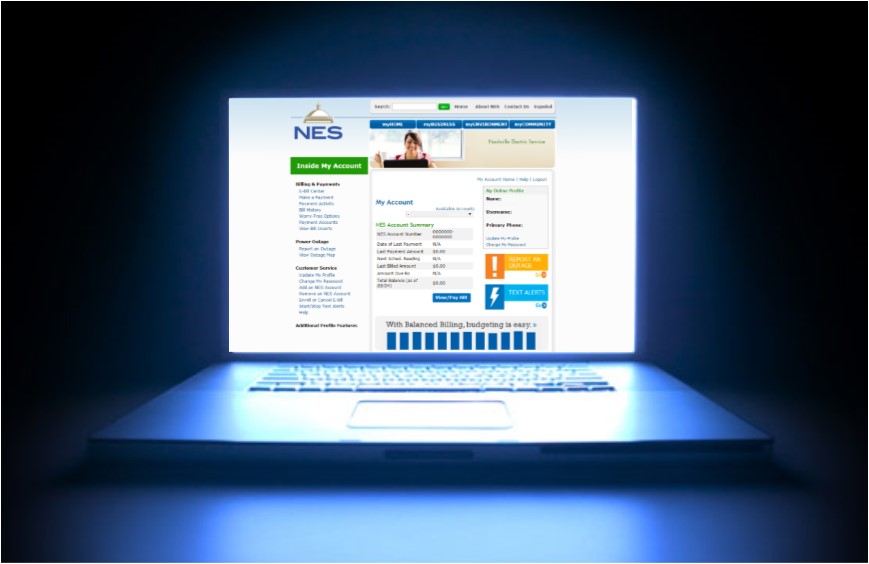 Nashville Electric Service (NES) is outperforming most utilities across the country when it comes to its website.
Based on the newly released 2015 E Source Review of North American Electric & Gas Websites, NESPower.com ranked in the top quartile, tying with Duke Energy for the number 20 spot.
Users reviewed more than 100 utility companies in the U.S. and Canada and scored the websites based on navigation, functionality, appearance and relevance. Conducted every two years since 2002, the study measures how well utility websites engage customers and helps utilities decide which areas to focus on during website redesign efforts.
NES has focused a lot of attention in the past several years toward making online enhancements and upgrades that will benefit the customer experience and meet growing expectations. The utility has added a My Account login feature, bill payment and presentment, online outage reporting, text alerts and an improved outage map, along with better navigation to important information.
The additional features and functionally contributed to a higher ranking this year. By comparison, in 2013, NES ranked in the second quartile at number 50.
But, the work doesn't stop here. NES is preparing to launch a newly redesigned website in September. The goal is to provide web pages that are simple, mobile-optimized, and have options that are easy to read and select. The new NESPower.com will provide a more fluid experience for customers across all types of devices through responsive design to meet a growing mobile audience.

For 26 years, E Source has been providing research, consulting, and market research to more than 300 utilities and their partners. This guidance helps our customers advance their efficiency programs, enhance customer relationships, and use energy more efficiently.
Categories:
Tags: