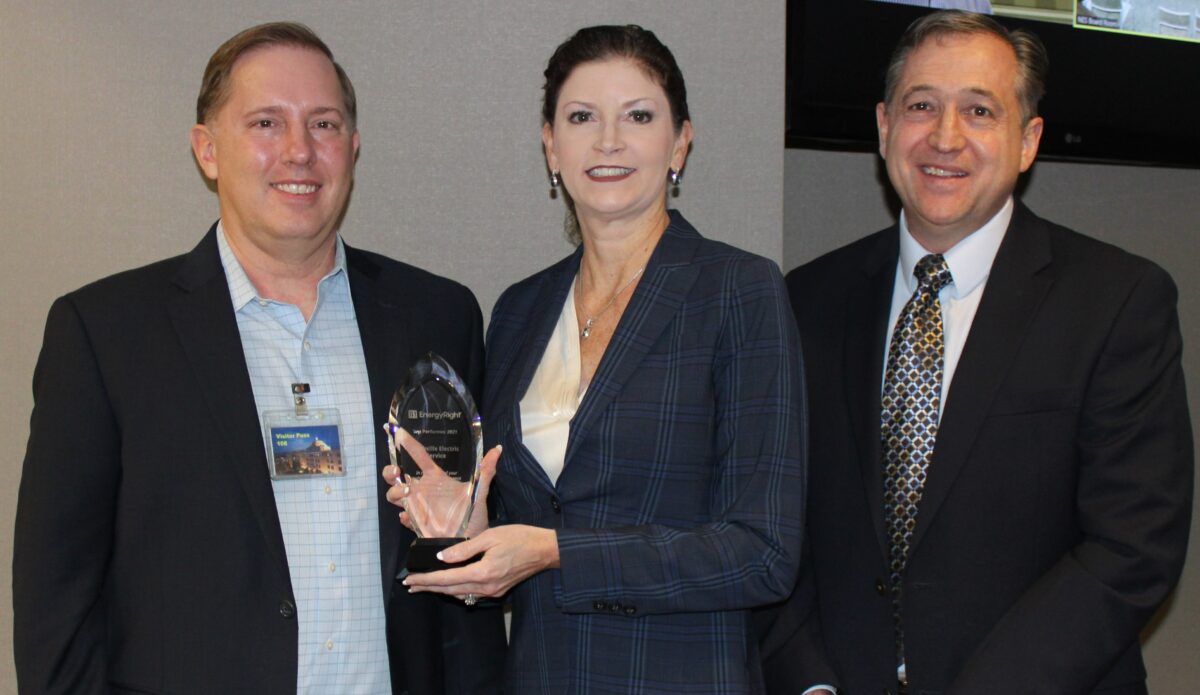 Nashville Electric Service (NES) has won the Top Performer Award from the Tennessee Valley Authority's EnergyRight program for the 10th consecutive year.
EnergyRight partners with local power companies to offer innovative and valuable programs to residents and businesses in the Tennessee Valley.
NES was recognized as a Top Performer in seven categories, including innovative energy technologies, home energy improvements, low-income initiatives and sustainable efforts.
For the 2022 fiscal year, NES' efforts contributed to more than 73.8 GWh in energy efficiency savings for TVA. NES's efforts also saved 431,726 tons of CO2 by installing energy-reducing technologies.
"The EnergyRight team strives to make a difference and serve the people of the Tennessee Valley every year," says Teresa-Broyles Aplin, NES CEO and President. "TVA is constantly adapting and finding new technologies to create a sustainable future for customers and so are local power companies, like NES. As we continue to grow, we will always have our customers' interests at heart."
More on NES' work can be seen in the TVA EnergyRight 2022 Highlights Report.
Categories:
Tags: