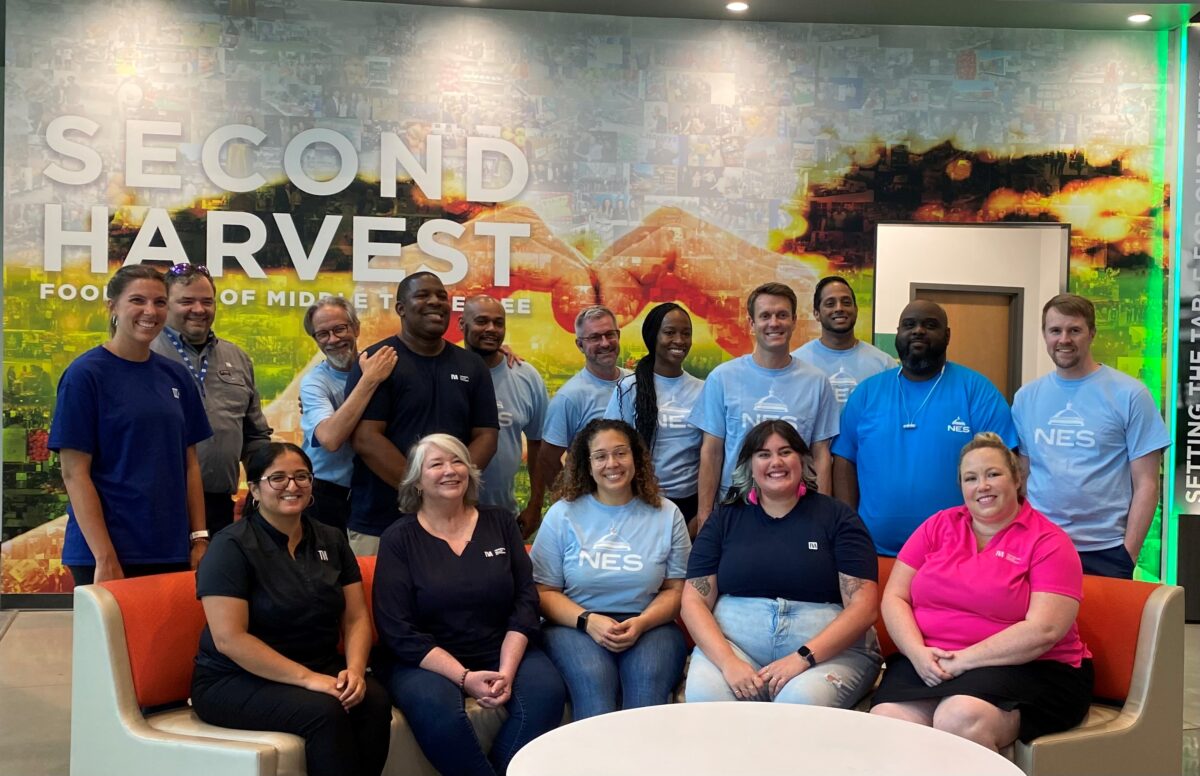 This year, The Tennessee Valley Authority (TVA) is celebrating its 90-year anniversary with hundreds of service opportunities to embrace community partnership and engagement.
Nashville Electric Service (NES) and the Tennessee Valley Authority (TVA) recently volunteered at Second Harvest Food Bank to assist in sorting large shipments of food. Volunteers quickly and efficiently sorted over 2,000 pounds of items to assist Second Harvest feed those in need. A major shoutout to the NES employees who spent time volunteering at Second Harvest Food Bank in partnership with TVA:
Ashlee Gray
Brenton Montgomery
Chris Weathers
Daniel Kimbell
Kenny Boyd
Rob Vannilam
Sheryl Haley
Tim Holt
Travis White
Second Harvest Food Bank of Middle Tennessee is dedicated to combating hunger and advancing hunger solutions. One in eight Middle Tennesseans face risk of food insecurity – but thanks to those who volunteer their time, Second Harvest has the capacity to sift through massive shipments of food donated by grocery stores, locals, distributors, and farmers.
Categories:
Tags: