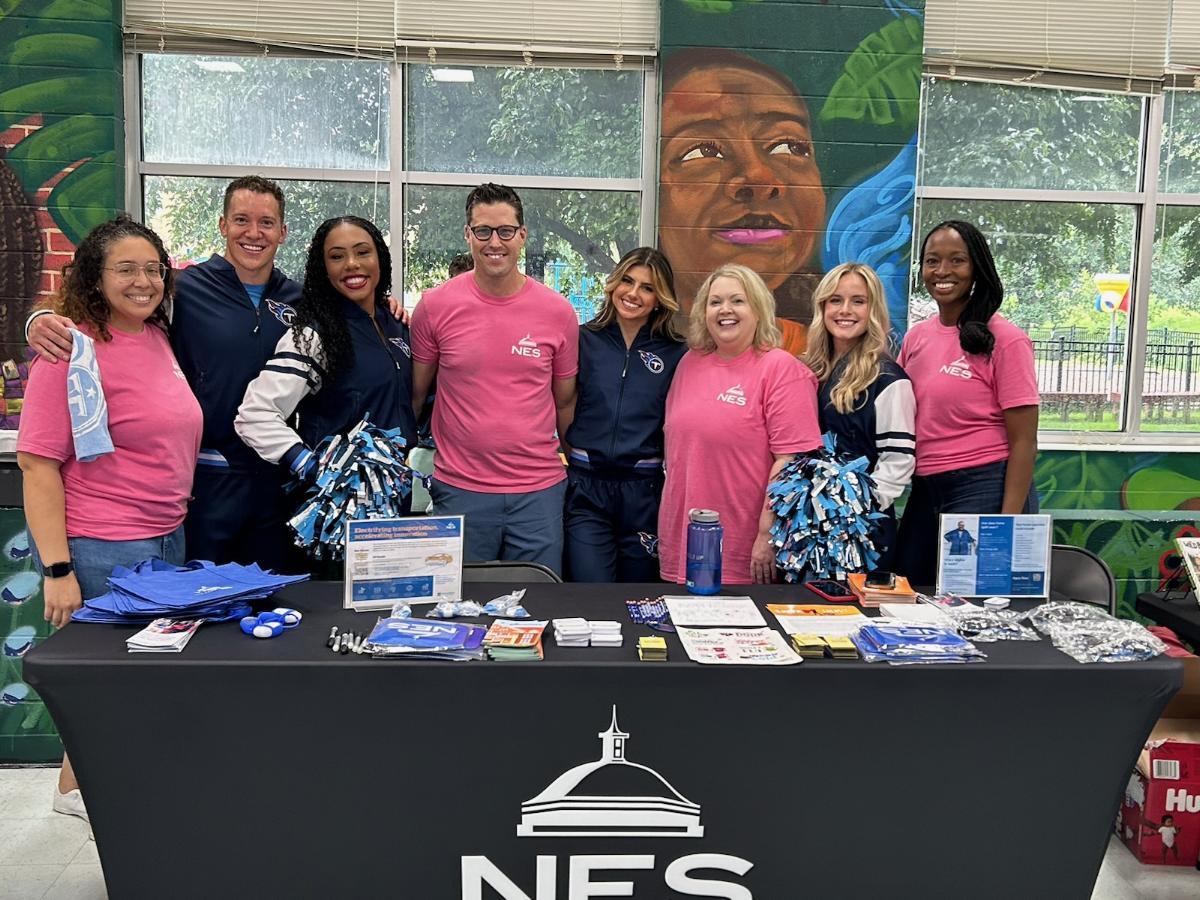 The Nashville Electric Service (NES) and Tennessee Valley Authority (TVA) recently promoted its Home Uplift Program at two major back-to-school events to help Metro Nashville Public School students get ready for the new school year.
On August 5th, NES attended the 4th Annual Back to School Bash supply drive, hosted by Creative Girls Rock, a local nonprofit founded from a passion for creative arts, youth development, community engagement and a therapeutic method for anxiety. Since 2020, Creative Girls Rock has hosted the event in response to the negative impact the pandemic had on the Greater Nashville community. Every year, the organization works to stuff backpacks with school supplies for students.
Over 300 free backpacks were handed out to families in attendance, creating savings worth a couple hundred dollars. Backpacks were filled with school supplies, and volunteers also distributed diapers, baby wipes, cleaning supplies, dental and personal hygiene products. Haircuts were offered to students as well. In addition to backpacks distributed at the event in person, the non-profit was also able to distribute thousands of backpacks to 22 Metro Schools.
NES and TVA also attended the Back to School Braid Bash at Jere Baxter Middle School. The community event was created to service school age students with free haircuts and styles before the school year begins.
"Our goal is to help each student feel good about themselves when they see their reflection in the mirror," says LaTonya D. Potter, creator of the event. "Our mission is to help create an environment where kids can witness the importance of proper hygiene and learn grooming techniques as they enter the school year."
The inclusive event came at no cost to attendees, and caters to all racial backgrounds, ethnicities and hair types. In addition to services for students, parents were also pampered with hand massages and manicures while they waited on their children to be serviced.
NES and TVA were in attendance to promote the Home Uplift program to families and encourage them to apply for renovations and efficiency upgrades at no cost to the homeowner.
Categories:
Tags: