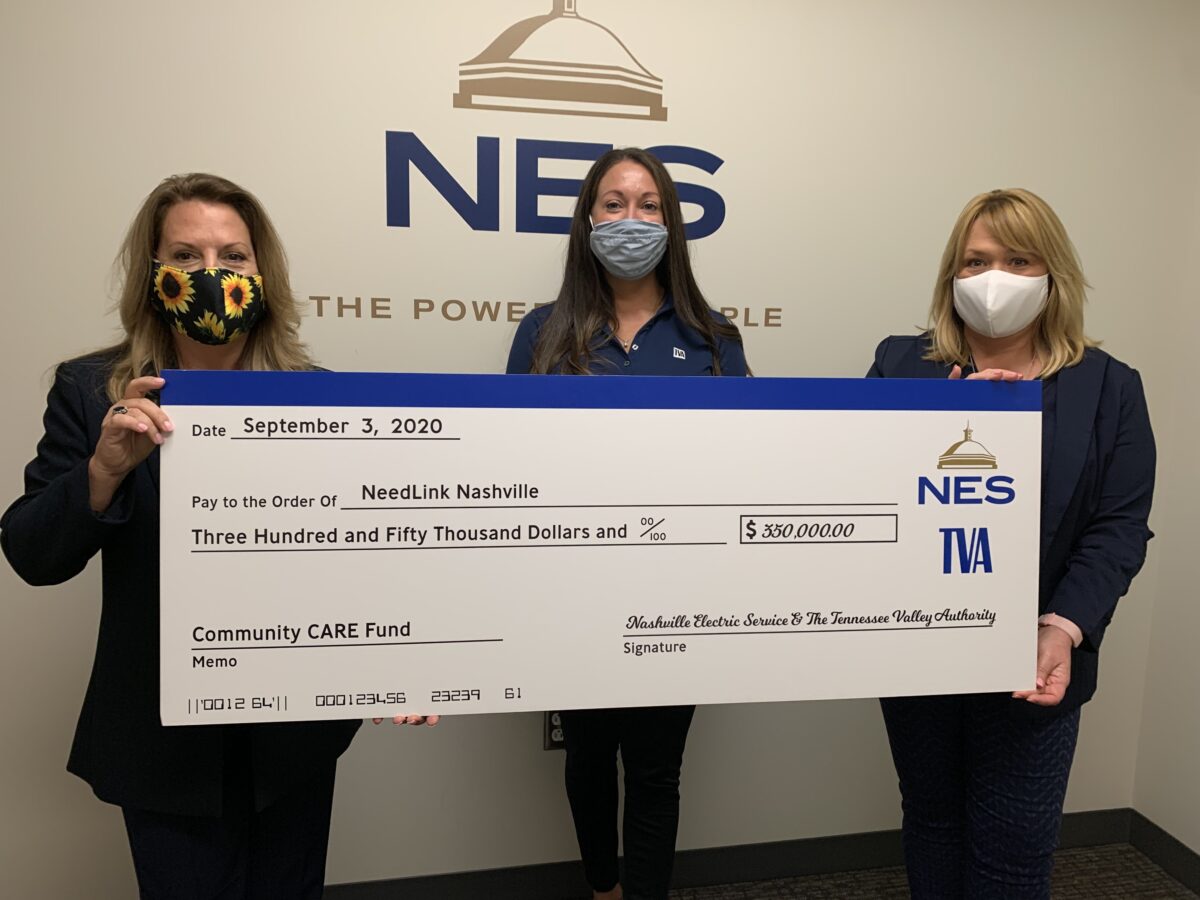 Nashville Electric Service customers struggling to keep up with utility payments due to the COVID-19 pandemic are getting some relief after NES and the Tennessee Valley Authority donated $350,000 in bill assistance funds.
The donation is a result of the Community Care Fund, a partnership established between NES and TVA to allocate funding toward NeedLink Nashville. NeedLink Nashville helps meet basic needs in times of crisis by providing short-term assistance and links to other resources. NES donated $175,000 to the fund, which TVA matched, exceeding a quarter of a million dollars total.
"NES realizes the financial hardship our customers are facing during these challenging times, and we want to help," said Sylvia Smith, NES Vice President of Customer Services, "We urge customers who may have difficulty paying their bill to reach out to us and let us help you navigate through payment options."
The program is open to any customer who has lost income because of the pandemic and is designed to help them catch up on payments. Customers are encouraged to apply for the assistance, which is available on a first-come, first-served basis, through Needlink. Those 75 and up or those who cannot apply online may call 615-269-6835.
Categories:
Tags: