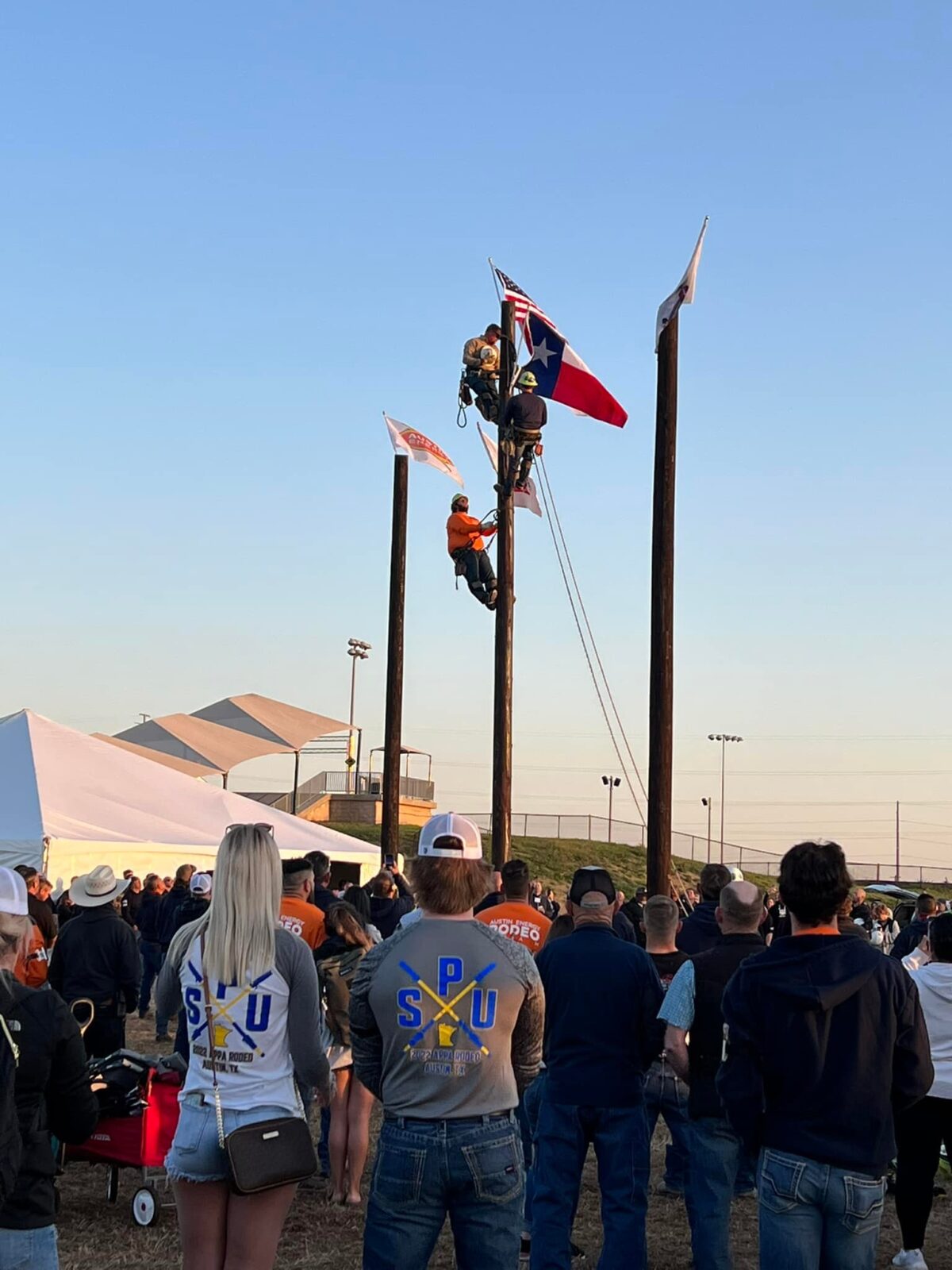 Two Nashville Electric Service teams recently won awards at the 2022 American Public Power Association (APPA) Lineworkers Rodeo in Austin, TX. The teams performed incredibly well, especially since this was the first APPA Lineworkers Rodeo since the 2019 event in Colorado Springs.
Fifty-five teams and nearly 100 apprentices from not-for-profit, community-owned electric utilities across the nation participated in a series of competitive events demonstrating line worker skills and safe work practices.
NES Team A included Cody Roberts, Tommy Barksdale, Daniel Pease and Durwood Burks, while NES Team B included Derek Pennington, Michael Shannon, Adam Harris and Josh Jones. NES employees John Thomas and Brad Sanford also served as event judges. 
Team A won first place in the obstacle course competition and second place in the transformer banking category, while Team B won first place in the event overall category. The events challenge lineworkers' expertise and are judged based upon safety, work practices, neatness, ability, equipment handling, and timely event completion.
For a complete list of all 2022 competition winners, click here.
Categories:
Tags: