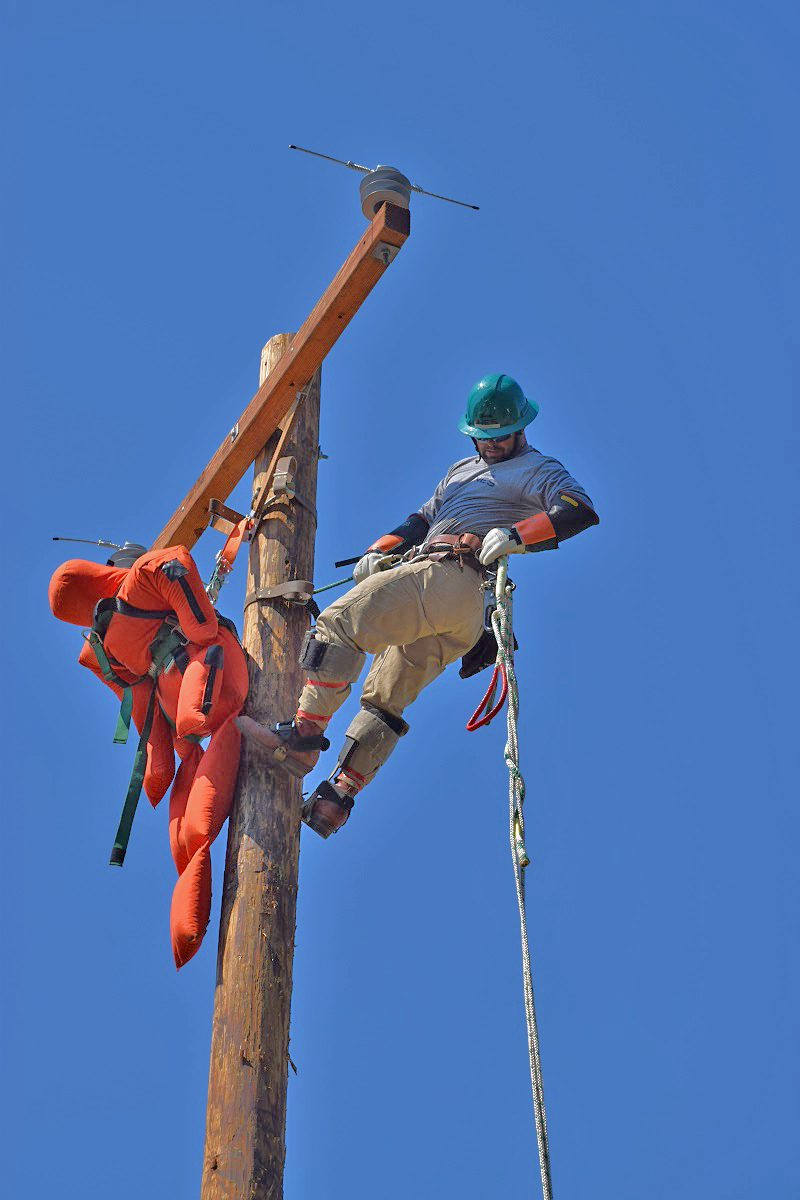 For the second year in row, Nashville Electric Service (NES) crews swept the competition bringing home first and second place from the Tennessee Valley Lineman Rodeo in Huntsville, AL.
"It's not easy earning the top two spots, but to do it two years in a row is something we're extremely proud of," said NES Vice President of Operations Frank Travis.
Along with the team competition, two NES linemen outshined everyone else during their solo events. Tommy Barksdale won first place as an individual journey lineman out of 40 participants and Michael Shannon won first overall as an apprentice lineman out of 102 competing.
"It makes me proud to know that I can stand with the best from across the state and say that I won," said Barksdale. "During practice we strive to think outside the box to come up with different strategies to give us the edge. We watch and compete with other linemen from NES during practice to try and push ourselves to the next level both on the job and in competition."
Competition is always tough at lineman rodeos and having a good showing means a lot of focus, hard work and motivation.
"It takes time and skill to perfect the art of climbing and being able to work efficiently," said Shannon. "I've had the privilege to be pushed by the guys on the team which helped me excel, and I'm extremely thankful for the opportunity to achieve such an honor."
Twenty teams demonstrated their skills and knowledge by competing in events that simulate real-life situations. NES' team members include Cody Roberts, Josh Fuller, Timmy Sanford, Jay Shannon, Derek Pennington, Josh Jones, Adam Harris and Tommy Barksdale.
See photos from our winning performance in our Facebook album.
Categories:
Tags: