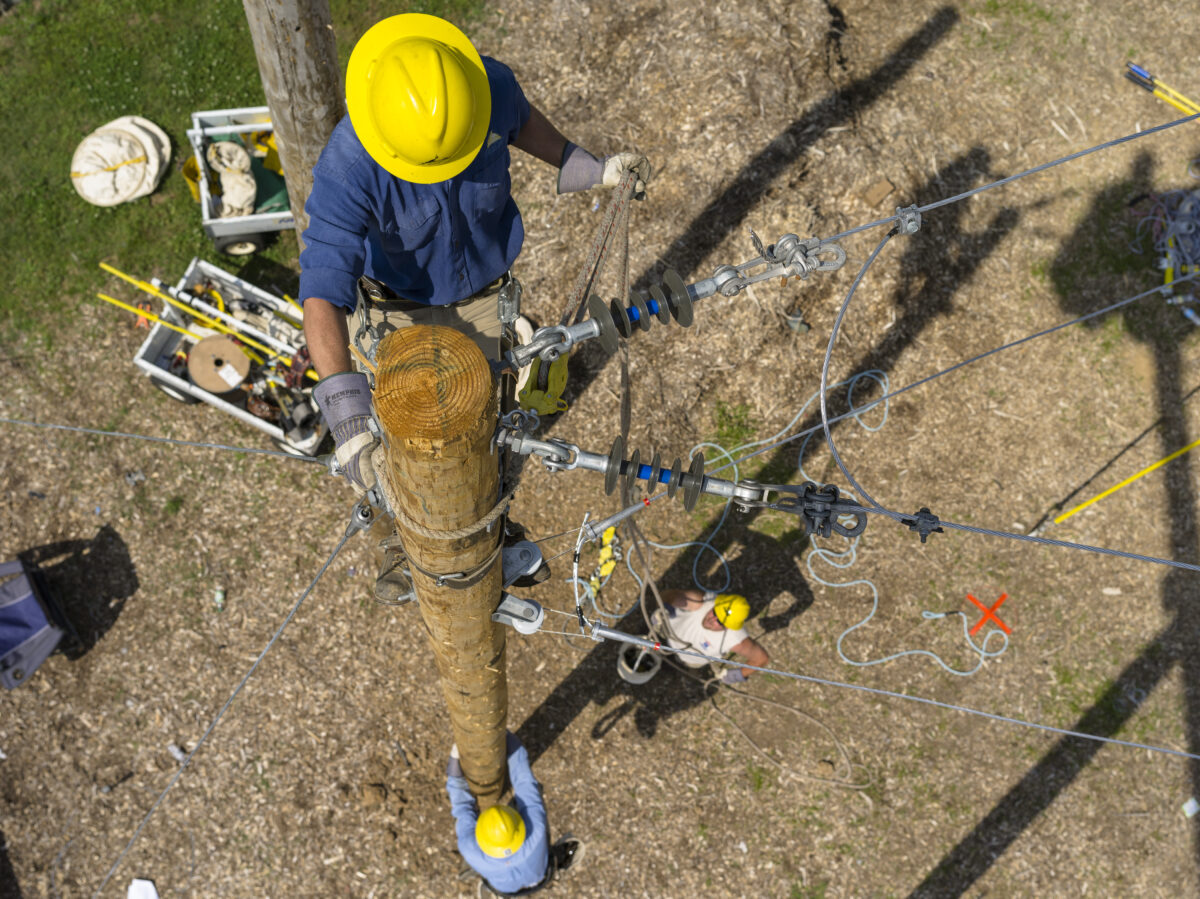 NASHVILLE, Tenn. – Nashville Electric Service (NES) is honoring its more than 150 dedicated linemen who work around the clock to ensure the lights stay on. The NES Power Board has approved a resolution to recognize National Lineman Appreciation Day on April 18.
NES linemen have one of the most dangerous and physically taxing jobs in the world as they operate and maintain the electric system and respond to emergencies 24 hours a day, seven days a week. They must study for years before being certified to work in the field, including a four-year apprentice program that includes 8,000 hours of on-the-job training.
"Our crews work in unpredictable conditions, and on weekends and holidays, to ensure electricity is safely and reliably delivered to Middle Tennessee, and they truly deserve this special day of recognition," said Decosta Jenkins, NES president and chief executive officer. "We thank our dedicated, skilled employees for their hard work and commitment to our customers."
NES is focused on providing the necessary training and protective gear, including the latest fall-restraint climbing equipment and rubber safety gloves, so that its linemen can confidently and safely perform their jobs. The utility exceeds safety standards by mandating that every truck in the field is inspected daily and that job briefings are held before crews begin any work to outline the hazards associated with the project.
"Being a lineman is serious business but incredibly rewarding," said David Baker, NES line working foreman with more than 20 years of experience. "I enjoy working with the public and doing what it takes to make them feel comfortable and reassured while we restore their electricity. We not only look out for our fellow linemen, we look out for our neighbors."
As Lineman Appreciation Day on April 18 approaches, join utilities nationwide in saying thank you by using the hashtag #ThankALineman on social media. Connect with NES on Facebook and follow us on Twitter @NESPower.
Nashville Electric Service (NES) is one of the 12 largest public electric utilities in the nation, distributing energy to more than 370,000 customers in Middle Tennessee. Founded in 1939, NES is proud to be celebrating 75 years as a community partner and service provider. For more information, visit nespower.com.
Categories:
Tags: