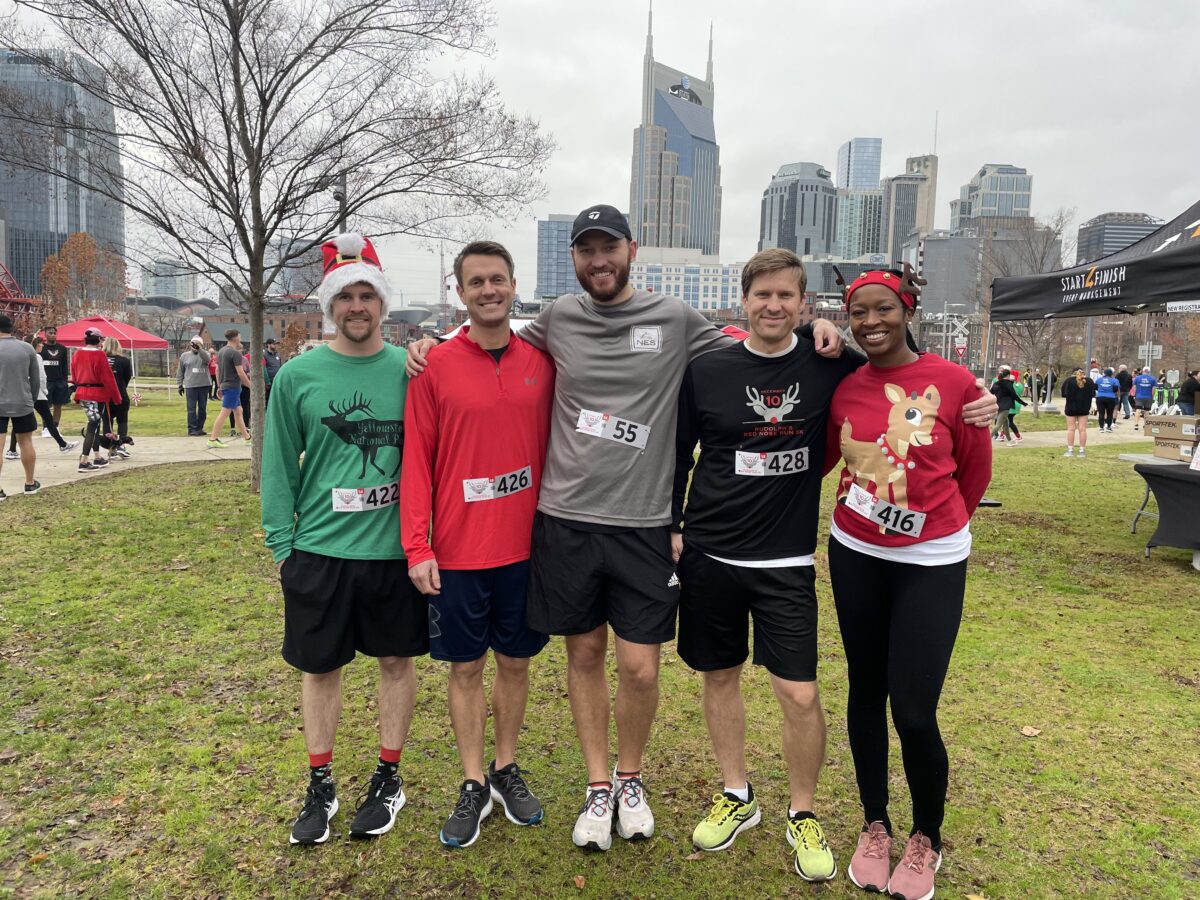 Nashville Electric Service (NES) employees participated in the 41st annual Rudolph's Red Nose Run, a downtown 5k that takes place just before the holidays and helps fund bill assistance for utility customers.
Employees Sheryl Haley, Brenton Montgomery, Daniel Kimbell, Justin Ryne Chamberlain, Nathan Publow, Rex Chamberlain all participated in the run, and were apart of team "Power Express." The group entered the race as a part of the Corporate Challenge racing series. Employee participation in the run contributed to helping families stay warm this winter. As temperatures drop and housing costs continue to rise, thousands worry about having their utilities cut off or becoming homeless.  
NES was also a sponsor for the event, and all of the proceeds from the benefit went towards Needlink Nashville to provide emergency financial assistance to neighbors needing emergency financial assistance with paying their utility bills. After the race concluded, coffee and breakfast sandwiches were served, and runners enjoyed live music as well. The event was family friendly and included activities for children like face painting and an appearance by Rudolph.
Categories:
Tags: