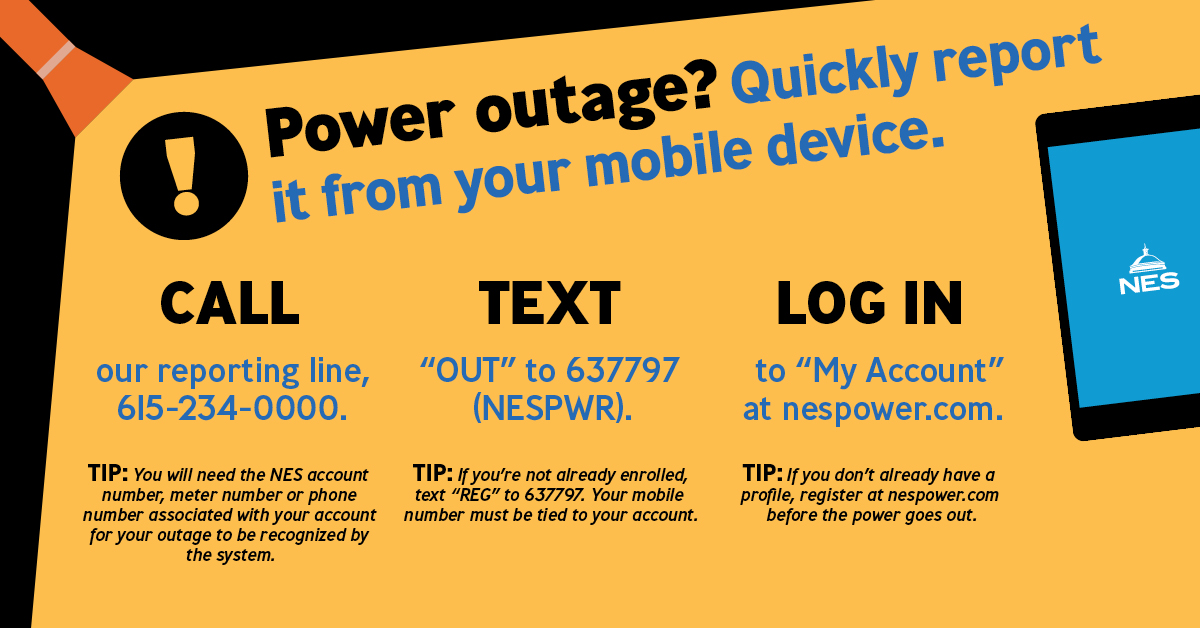 Nashville Electric Service (NES) recently updated its online power outage map with a new layout and features that will improve the customer experience.
Customers can now report their outages directly on the map when viewing the webpage and can click on an outage and subscribe to notifications via text message or email to receive updates on the status of that outage.
The new map also features a toolbar that lists all current outages, the total number of outages in the service area, and the last time the map was updated. The toolbar allows customers to toggle functions on and off to add or remove information from the map. Customers can also track weather systems, outline the NES service area's territory, and track scheduled outages happening in their area.
In addition to using the map to report outages, customers can also still call 615-234-0000 or text "OUT" to 637797(NESPWR) if the texting function is enabled on the account.
Click here to access the new map.
Categories:
Tags: