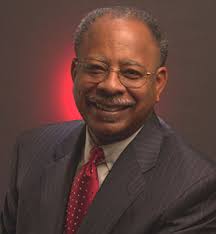 We are grieving the loss and celebrating the life of the beloved Samuel Howard, who was a respected businessman, mentor, and community leader in Nashville.
Howard, who battled Parkinson's disease, had a significant influence in Nashville's business community, particularly the health care industry.
Born in Oklahoma, he earned a bachelor's degree from Oklahoma State University and a business degree from Stanford University. He became the first Black White House fellow in the 1960s.
In the 1970s, Howard founded Phoenix Holdings, a Nashville-based managed care company and became president and CEO of the radio broadcasting company, Phoenix Communications Group.
During his extensive career, he worked at Meharry Medical College, Hospital Affiliates International, the Hospital Corporation of America and Xantus Corporation.
Howard was co-founder and director of 100 Black Men of Middle Tennessee, chairman of the board of the Urban League of Middle Tennessee, a trustee of Fisk University and a chairman of Nashville Area Chamber of Commerce.
"Sam Howard was an esteemed businessman and community leader. His accomplishments are legendary. For more than a generation, if anyone asked who was the leading African American businessman in Nashville, one would, without thinking, say Sam Howard," said Decosta Jenkins, Nashville Electric Service's President and CEO.
Beyond his work experience, Howard devoted his free time to community organizations, serving two terms as a Nashville Electric Service board member, and was a member, board director, or committee director of numerous additional organizations, including Southeast Community Capital; National Association of Corporate Directors; Federation of American Health Systems; Financial Executives Institute; National Easter Seal Society; National Urban League; Leadership Nashville Foundation; Project Reflect, Inc.; National Conference of Christians & Jews, Inc. (NCCJ); and United Way, among others.
Known best as a person of integrity, Howard focused on financial results, and made himself readily available for wise counsel. He served as a mentor for many young business professionals across Nashville, and his impact both on our community and around the country will never be forgotten.
Categories:
Tags: