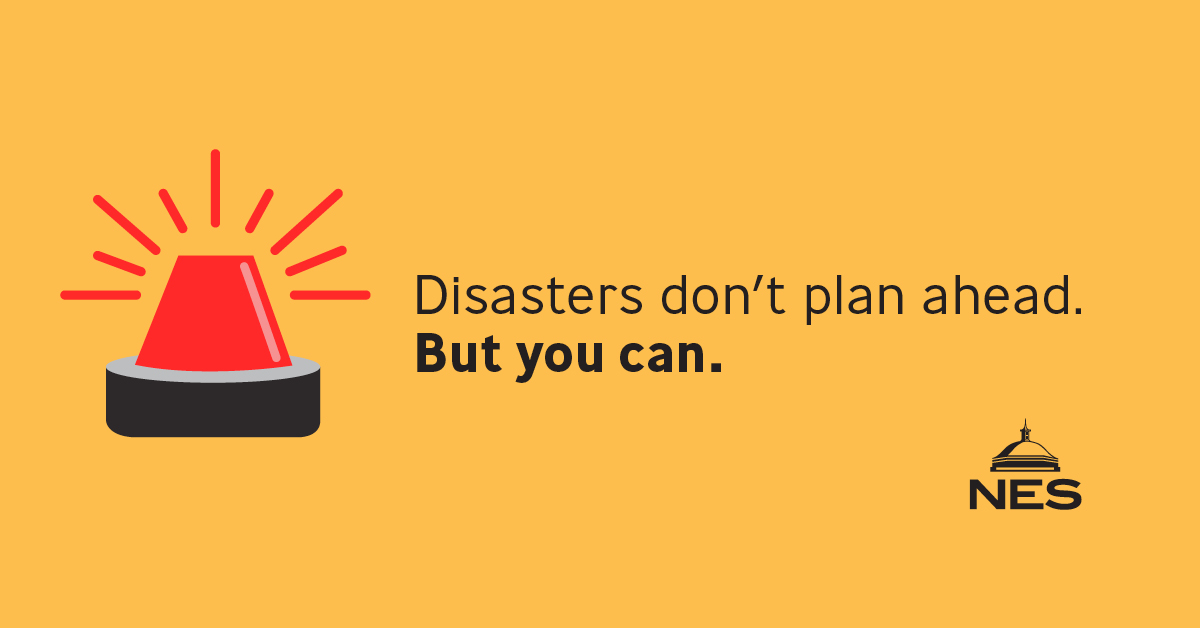 September is National Preparedness Month, and Nashville Electric Service (NES) is recognizing the month by offering some tips to help customers take action before they're faced with figuring out what to do after the power goes out.
Disaster Preparation Checklist
Water and non-perishable food items to last at least three days
Battery-powered light source (flashlight, LED lantern, LED candles)
First aid kit
Extra batteries
Emergency telephone numbers
Whistle to signal for help
Local maps
Blankets or battery-operated fans, depending on climate
Individual needs for infants, seniors, pets or family members with unique health conditions
Sign up for local emergency text alerts.
Download a weather app to your smart phone.
Collect important documents in a safe place.
Fully-charged smart phone
Make sure to also have a fully charged external power source (power banks, mobile charging cases, power packs etc.)
Make sure everyone in the household knows about the emergency kit and its location.
Outage Safety Advice
Stay away from downed power lines and call 911 to report it immediately.
Review our Be Prepared Tip Sheet for important storm safety advice.
Turn off appliances and electronics to protect them against power surges.
Never cook indoors with charcoal.
Use flashlights instead of candles to avoid fire hazards.
Consider staying at a hotel or with a relative during extended outages.
NES also recommends enabling text messaging through your online account so you can quickly report a power outage by texting "OUT" to 637797 (NESPWR). You can also call 615-234-0000 to report an outage.
Categories:
Tags: