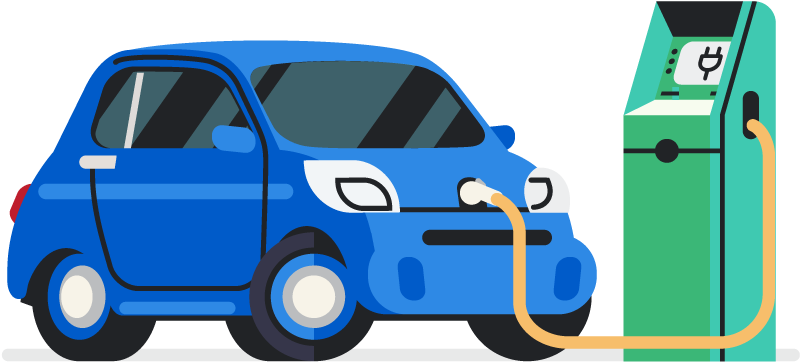 This week (September 23 – October 2) is National Drive Electric week, a nationwide celebration to raise awareness of the many benefits of all-electric and plug-in hybrid cars, trucks, motorcycles, and more. If you're considering going electric here are some benefits of driving an electric vehicle:
Instant torque allows you to quickly speed up and merge onto the freeway
You'll pay about $1.24 per eGallon (U.S. Average)
EVs have the latest technology, such as driver assist lane tracking, emergency braking, and over-the-air updates
They require less maintenance
They're safer. EVs are ten times less likely to catch fire than conventional cars
They're better for the environment, even when accounting for their manufacturing carbon emissions and when using electricity from coal plants.
Tennessee currently ranks third in the U.S. for electric vehicle production. Nashville Electric Service (NES) is supporting a new initiative that will help bring 200,000 electric vehicles to Tennessee by 2028. The new endeavor is led by the Tennessee Valley Authority (TVA), in partnership with the Tennessee Department of Transportation and the Tennessee Department of Environment and Conservation (TDEC).
The plan involves building a charging network along Tennessee's interstates and highways that will include charging stations every 50 miles, adding nearly 50 stations to the state. According to the TVA, current electric vehicle ownership is at about 11,000, and the majority of those electric cars are located in Middle Tennessee. With NES serving as a major utility provider in the region, the utility will play a vital role in helping customers navigate the transition to electric transportation.
TVA says the anticipated addition of 200,000 electric vehicles would bring a $120 million economic benefit to the state, with consumers saving about $200 million per year on fuel costs. The project is expected to be complete in the next two to four years.
Categories:
Tags: