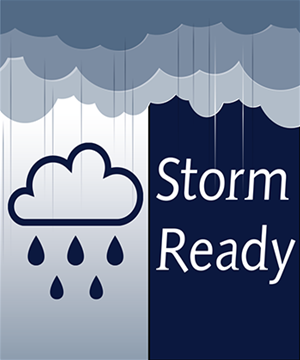 February 28 to March 6 is Tennessee Severe Weather & Flood Awareness Week, and Nashville Electric Service (NES) is offering some tips to keep you safe and comfortable in the event of a power outage or inclement weather. There are a few simple things NES customers can do now to be better prepared year-round.
First and foremost, NES wants to remind people to never go near a downed power line and immediately call 911 to report the danger. Below are some tips for staying safe during severe weather events as well as educational tools the National Weather Service is offering this week.
Safety Tips
Stay away from downed and sagging power lines. Call 911 to report hazardous conditions.
Stay away from flooded areas and debris like downed trees and tree branches, which can conceal downed power lines.
If a downed power line is preventing you from leaving your home, please do not attempt to go outside until help arrives.
Never drive over a live wire in your car or on a bike.
Resist the temptation to drive around looking at storm damage. You could hinder rescue or restoration efforts and jeopardize your safety.
Assembling an Emergency Kit*
Contents could include:
Water and non-perishable food items to last at least three days
Battery-powered light source (flashlight, LED lantern, LED candles)
Fully charged portable phone charger
First aid kit
Extra batteries
Emergency telephone numbers
Whistle to signal for help
Local maps
Blankets or battery-operated fans, depending on climate
Individual needs for infants, seniors, pets or family members with unique health conditions
Make sure everyone in your household knows about the emergency kit and its location.
NES also recommends enabling text messaging through your online account so you can quickly report a power outage by texting "OUT" to 637797 (NESPWR). You can also call 615-234-0000 to report an outage.
NWS Resources
The National Weather Service (NWS) is hosting virtual presentations during Severe Weather Awareness Week to promote awareness around severe weather events. The sessions will last an hour each, and no prior training is necessary. The classes are listed below and are free for all ages.
For more information and to register for sessions, visit the NWS Severe Weather Awareness Week page.
*Source for emergency kit items: https://www.ready.gov/build-a-kit
Categories:
Tags: