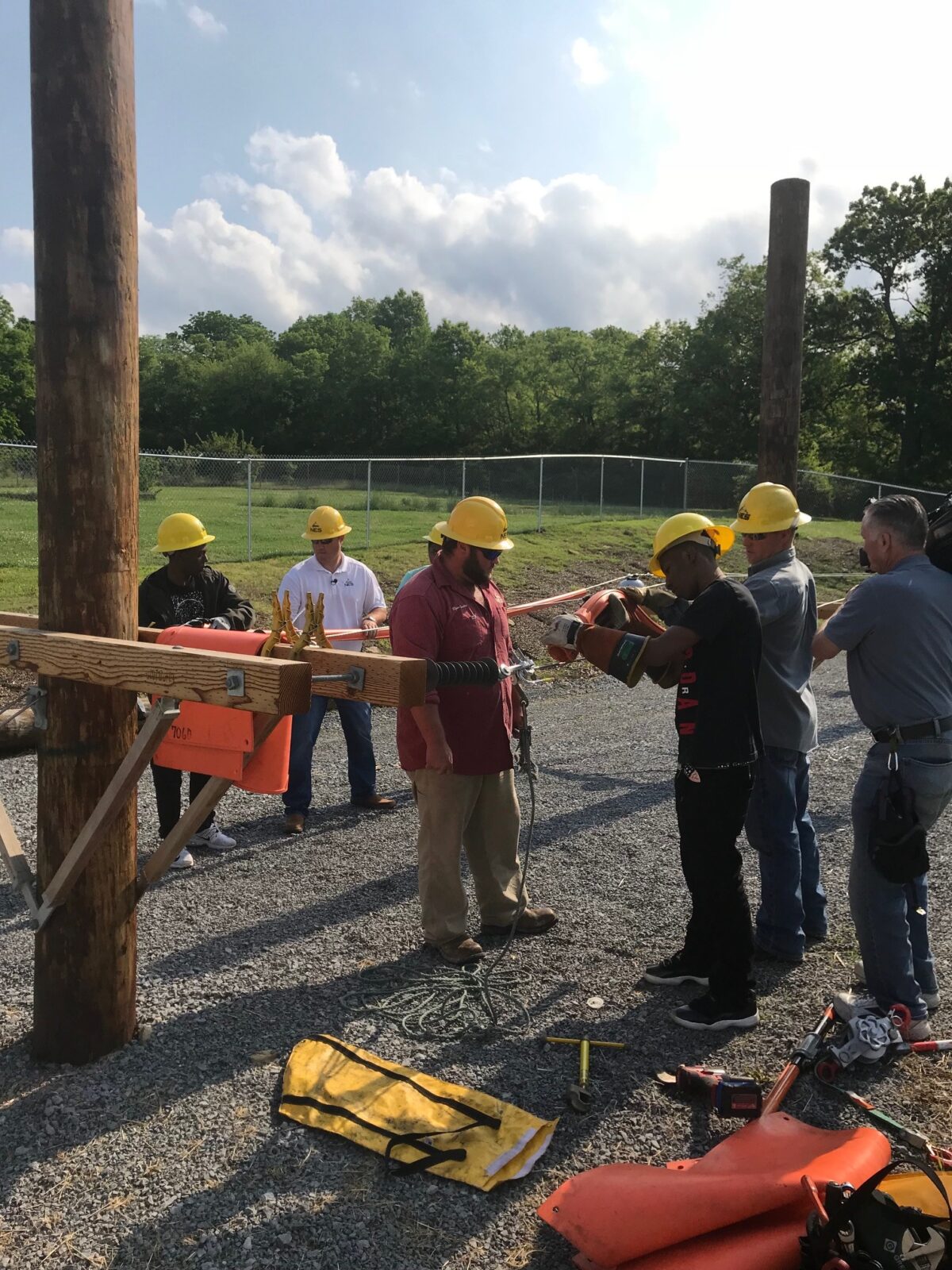 ​Last week, NES employees visited Maplewood High School in North Nashville for hands-on teaching with students in the Academy of Energy & Power.
Students worked in the outdoor lab opened in 2017 by NES and Stansell Electric, Inc. Approximately 85 students participate in the Academy of Energy & Power each year.
Sophomore students spend time at NES' North Training Center during educational field trips scheduled throughout the year, while junior students participate in job shadowing.
Selected Maplewood H.S. seniors are awarded internships at NES' corporate office through Opportunity Now.
Categories:
Tags: