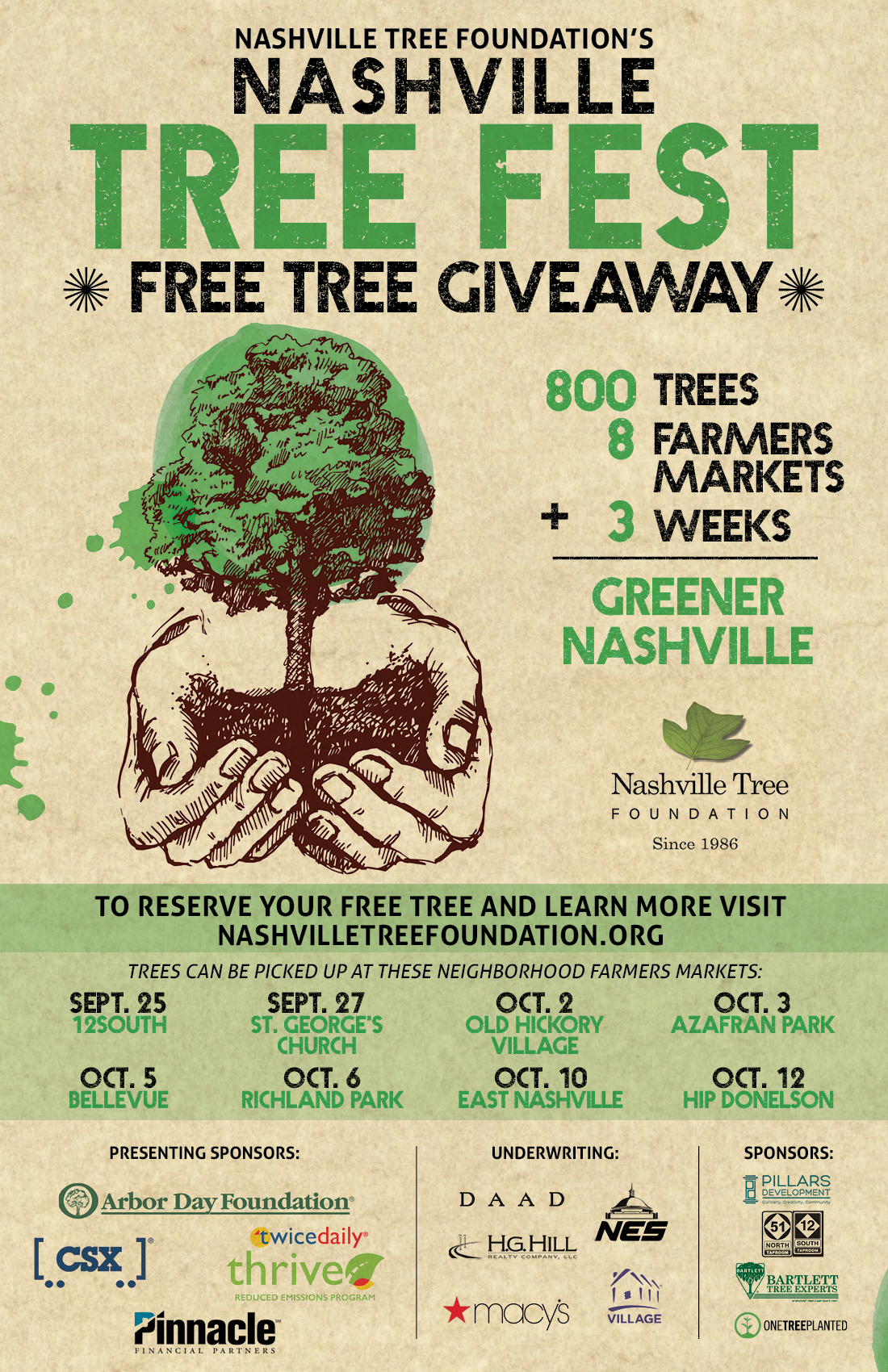 Nashville Electric Service (NES) is a proud sponsor of the 2018 Nashville Tree Fest held by the Nashville Tree Foundation.
Over a three-week period, 800 trees will be given away at eight Farmer's Market locations across Davidson County. The next Farmer's Market will be held on Thursday, Sept. 27 at St. George's Church located at 4715 Harding Pike in Nashville.
Davidson County residents are invited to pre-register for one free tree per household. For a complete list of Farmer's Market locations, visit nashvilletreefoundation.org.
Categories:
Tags: