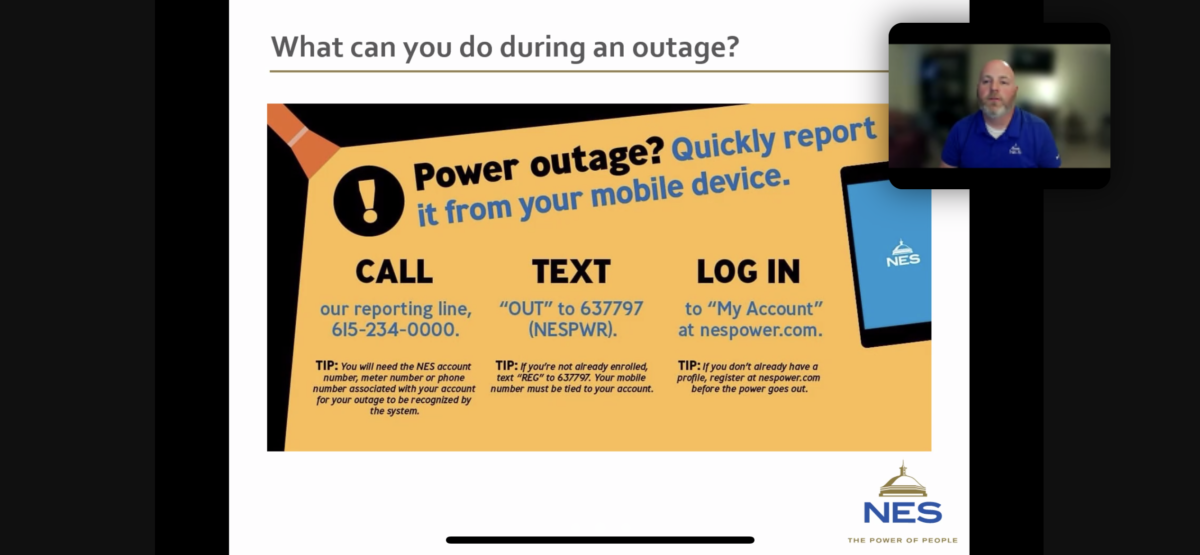 Nashville Electric Service (NES) employees presented at Fisk University's virtual community environmental program workshop.
System Operations Manager, Kevin Phelps and Robbie Smith, Energy Services Senior Engineer presented on "Extreme Cold & Heat Adaptive Strategies." The presentation focused on how NES operates, maintains, improves, and restores the electric system as it relates to 'day to day' operations and during emergency events.
This presentation is just a part of a larger partnership the utility is building with Fisk University. The environmental program workshop is an extension of the Fisk Community Environmental Toxics Awareness and Sustainability Program, which was established to increase community capacity to reduce resident exposure to environmental toxics, prepare them for environmental disasters and build healthy, sustainable, and resilient communities. Residents across marginalized communities suffer disproportionate exposure to toxics in a multitude of ways, creating disproportionate negative health outcomes. These communities are often the most vulnerable to the negative impacts of climate change.
NES would like to thank Dr. Robert C. Wingfield Jr., Associate Professor Discipline of Chemistry at Fisk University, for inviting NES to participate at the virtual workshop. This summer, NES presented during Fisk University-MSAC virtual community's Reducing the Family's Carbon Footprint workshop, in which Robbie Smith presented on "Reducing Home Energy Usage".
Categories:
Tags: