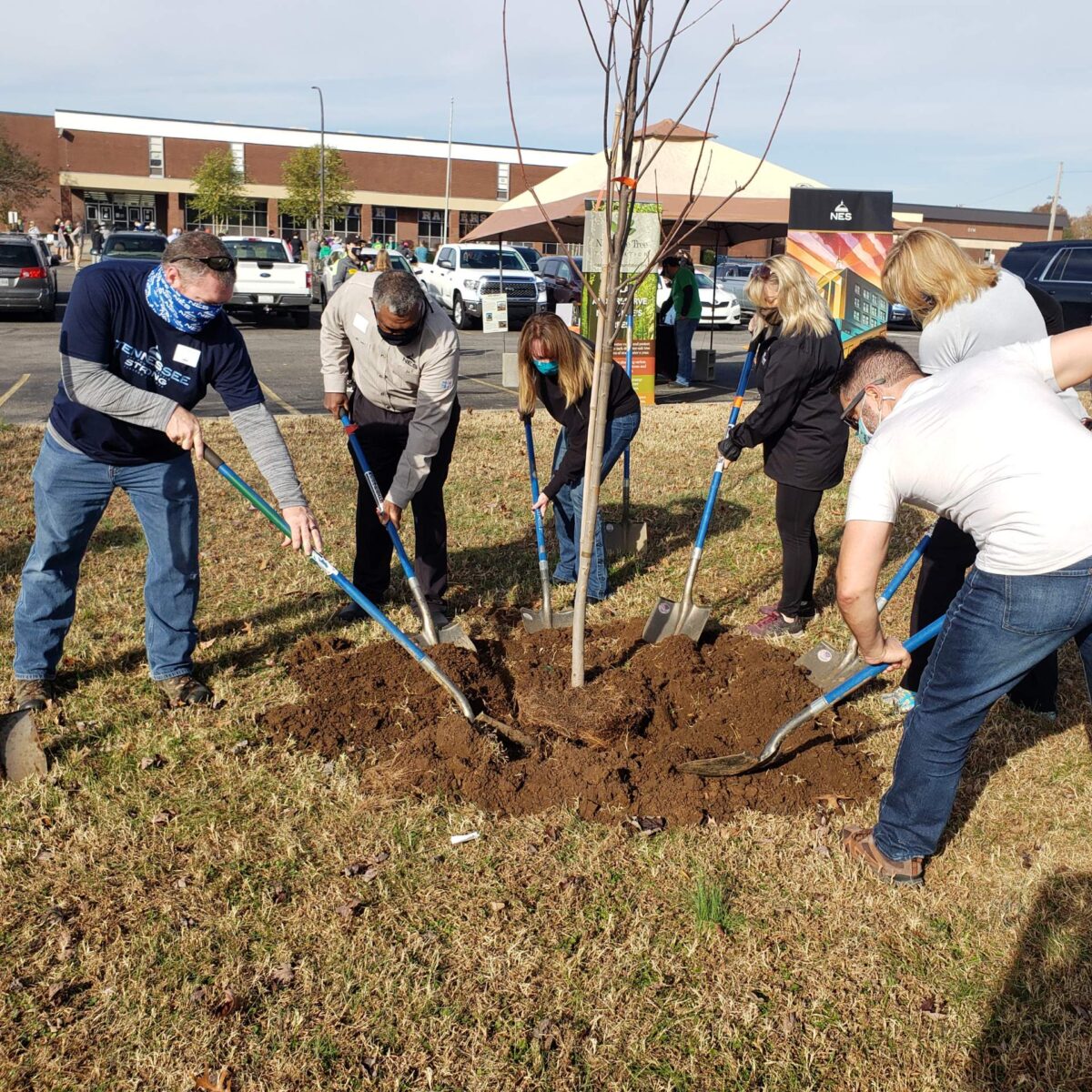 Nashville Electric Service worked alongside the Nashville Tree Foundation to plant trees for its 17th annual Releafing day on Saturday.
This year, NES helped to replant trees in tornado-impacted neighborhoods around the Donelson area. Attendees were able to social distance responsibly while planting trees to help revive landscape that was devastated by storms earlier this year.
In partnership with NES, the Tree Foundation has planted hundreds of power line-friendly trees around Nashville, which reduces the need for trimming as they grow to maturity.
Releafing Day is the largest planting event of the year and is held on the Saturday before Thanksgiving every year.
Visit nespower.com for more tree planting tips and tricks.
Categories:
Tags: