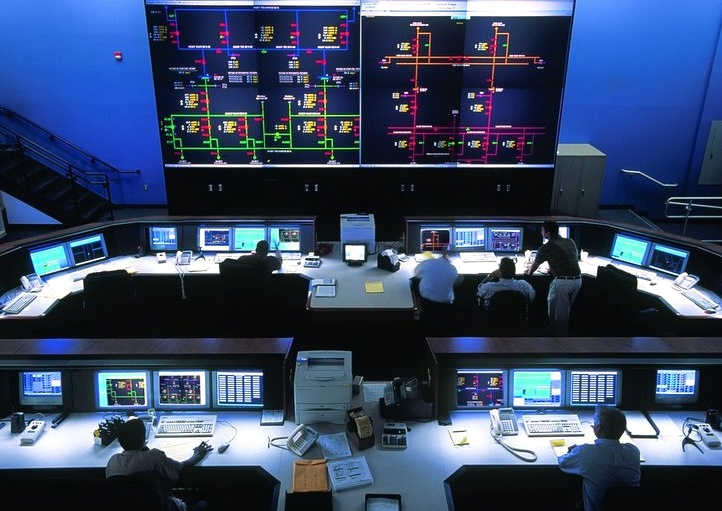 The opportunity to job shadow a professional working in your desired career can be an incredibly valuable experience. For Metro Nashville Public School (MNPS) students, internships and job shadowing allow students to experience first-hand the reality of a profession and see the connection between learning and the real world.
Recently, Nashville Electric Service (NES) had the opportunity to welcome two aspiring engineers from Glencliff High School through Connexion America's Escalera program, which works with young adults who will be first generation college students in their families.
Carlos Hernandez and Adiel Asian were motivated and eager to learn. Throughout the week, these bright students got an overview of NES' substation controls and communication designs. They learned about system protection and distribution planning. They visited the test and system control departments and got to observe the utility's impressive outage operations center.
In total, Carlos and Adiel completed 40 hours of work at NES and were active participants in design engineering project meetings.
NES also welcomed three additional job shadow students this year from Hillsboro High School, Martin Luther King Jr. Magnet and Big Picture High School.
MNPS has been working hard to get students prepared to graduate and pursue post-secondary education and a successful career. As a business partner, NES plays an important role in complementing the work that MNPS does.
By providing practical experience of the theory that is taught in the classroom, students can connect the dots and become better prepared for the workforce. Experiential learning opportunities show students that great opportunities can be obtained through a quality education.
Since 2013, NES has hosted 18 job shadows or interns in its design engineering department and has provided students with advanced training and exposure to growing career fields.
Categories:
Tags: