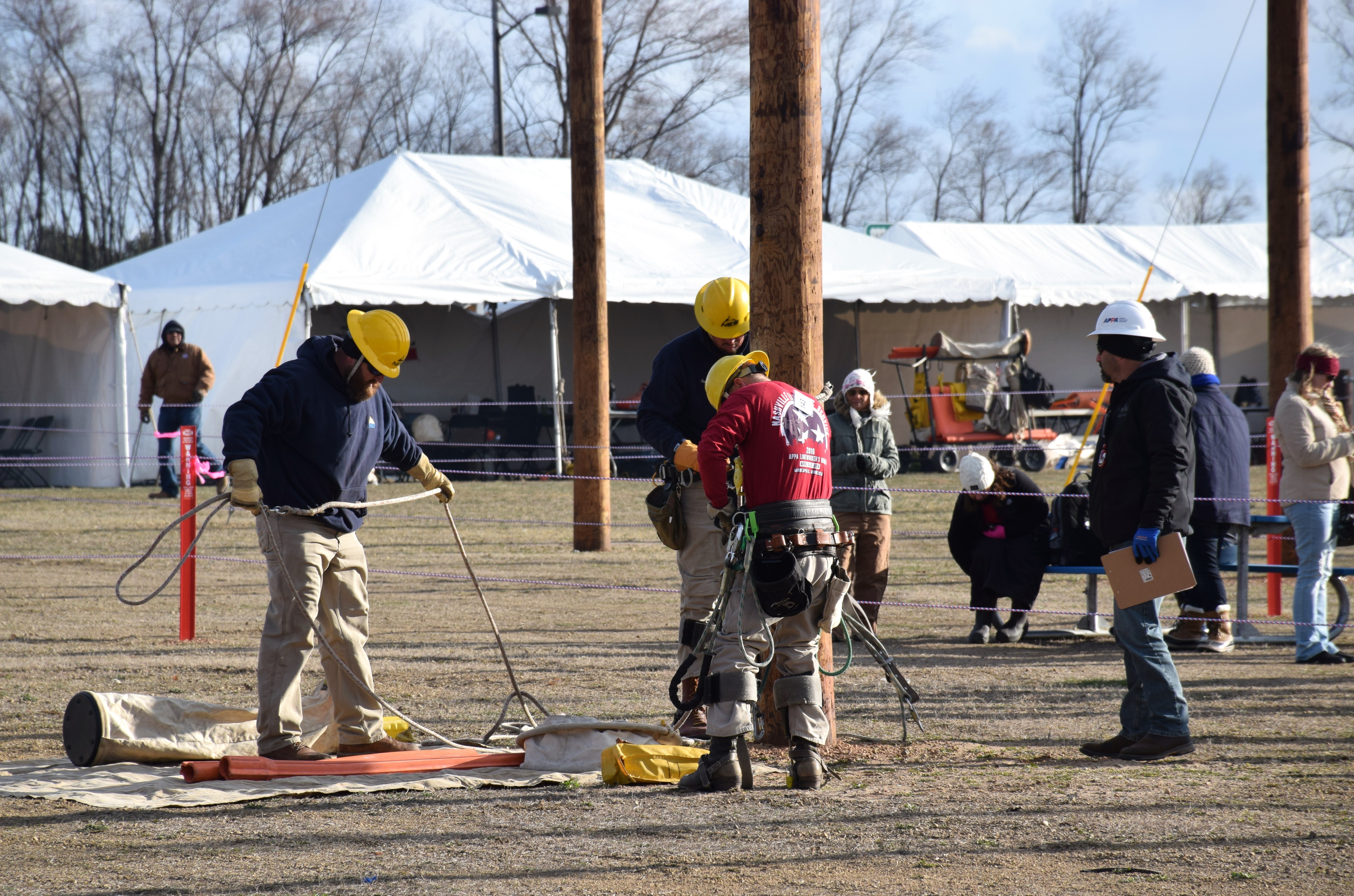 Nashville Electric Service (NES) linemen are used to battling severe weather conditions around the clock to restore power to customers. So, a frigid 30 degrees and 35 mph wind gusts weren't going to slow down crews competing for top honors at the 16th annual Public Power Lineworkers Rodeo in Minneapolis, Minn.
As evidence of their mental and physical toughness, NES crews earned both third and fourth places overall. With 63 teams and 130 apprentices competing from electric utilities across the country, NES linemen excelled in a series of events that simulate real-life situations. Each event is judged on safety, work practices, neatness, ability, equipment handling and speed.
The winning teams consist of linemen from three NES service centers. Coming in third place were Tommy Barksdale, Derek Pennington, Josh Jones and Jay Shannon. The team also had second and third place finishes in single events. In fourth place were Josh Fuller, Cody Roberts, Timmy Sanford and Adam Harris.
For a glance of the day's events, view our Facebook album. For more information, visit publicpower.org/rodeo.
Categories:
Tags: