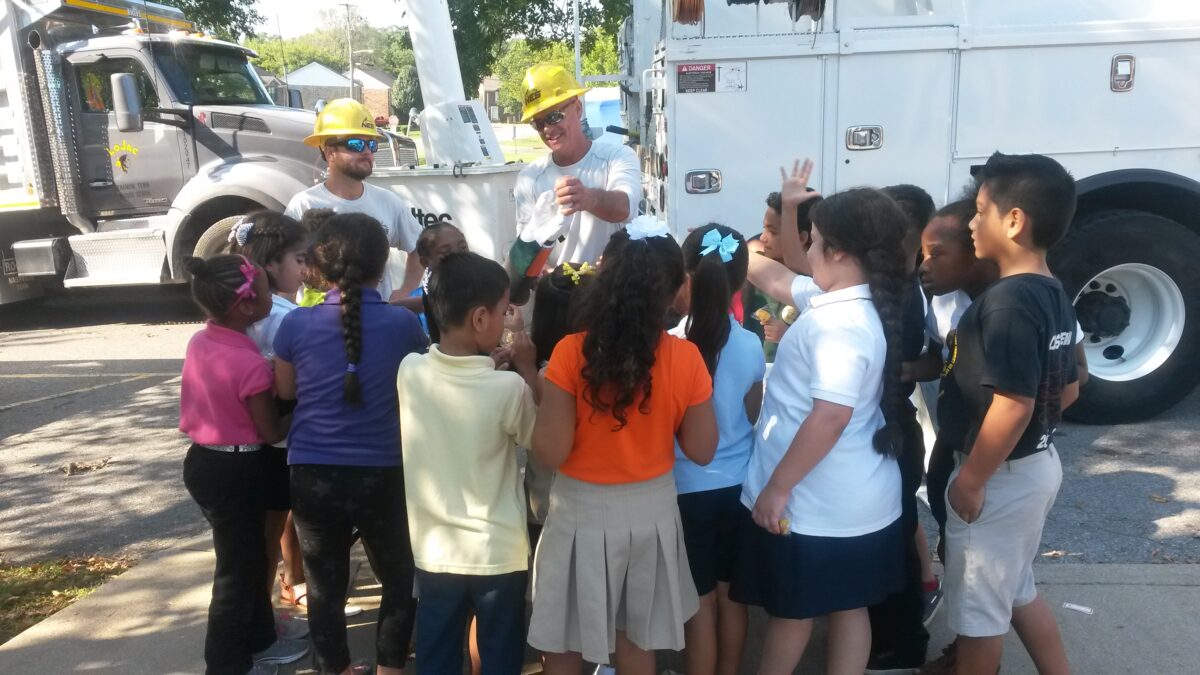 Students are learning at an early age about the importance of electrical safety and the role of NES linemen in the community.
This fall, Nashville Electric Service is joining other local organizations including, Metro Police, Nashville Fire Department, Waste Management, Nashville MTA and Metro Animal Care and Control to reach more than 1,300 Pre-K through fourth grade students.
Linemen David Baker and Matthew Woodside engaged children at Harpeth Valley Elementary School's Community Day by answering questions, encouraging them to stay in school and educating about the seriousness of live wires.
At Lakeview Elementary, young learners were captivated with the work of NES linemen at their Jobs on Wheels event. Micky Thompson and William Hing allowed students to try on protective gear from hardhats to rubber gloves.
Teachers at both locations soared as high as 60 feet in the air in an NES bucket truck while students watched in fascination, chanting and cheering them on.
Children at Woodmont Christian Preschool were given a memorable experience from a team of linemen and power equipment operators including David Baker, David Lindsay, Billy Hirsbrunner, John Minor, Craig Richardson, Bobby Romines, Billy Sims and Quiency Stewart. The crew showed up with bucket trucks, a track machine and an earth auger truck for the school's annual Community Helpers Day.
NES is proud to be a part of a community that powers people in more ways than one. We are honored to contribute to events that educate young minds and improve safety.
Check out our Facebook album for more photos.
Categories:
Tags: