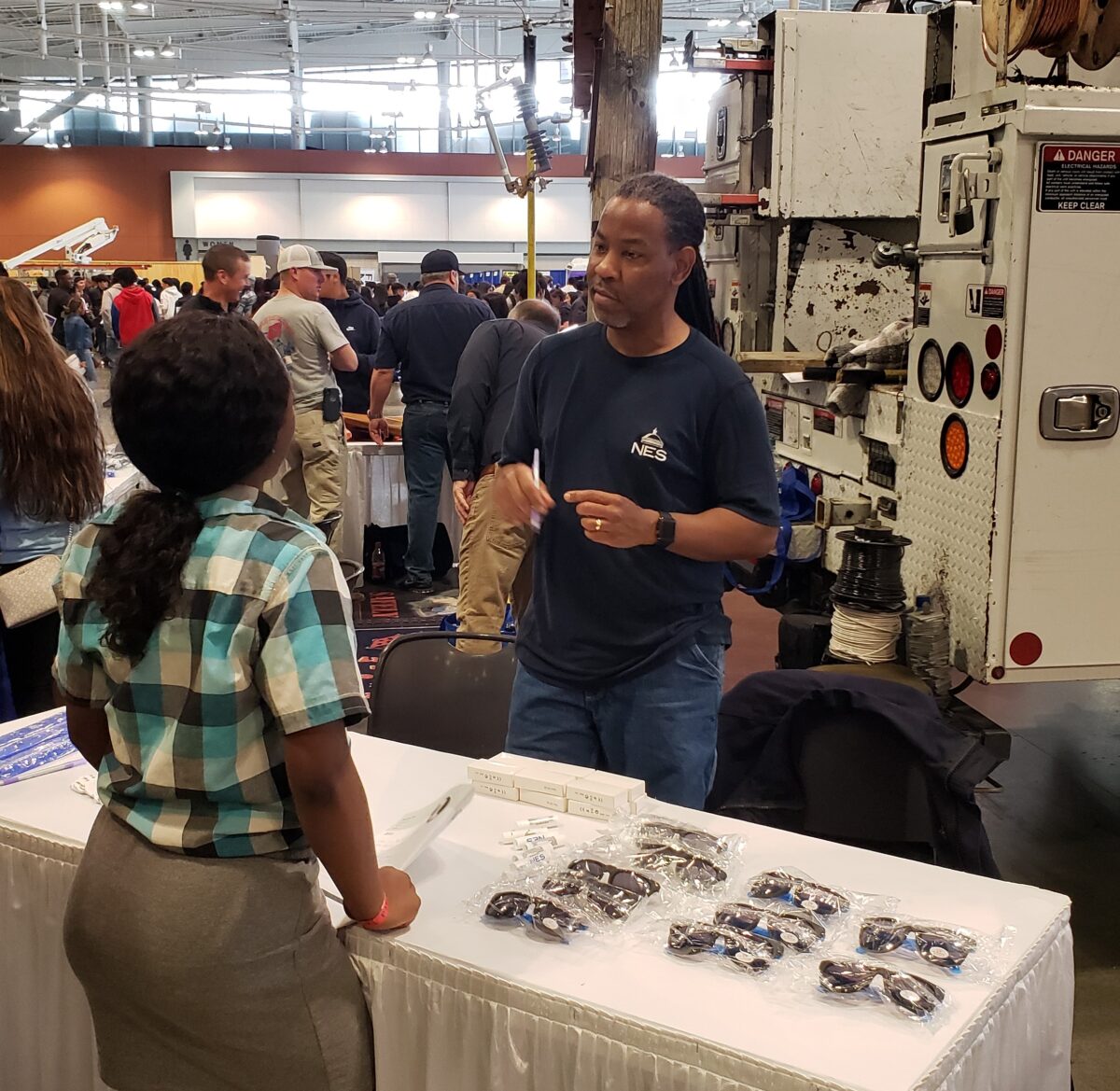 NES, along with more than 100 additional companies participated in the 11th Annual My Future, My Way Career Exploration Fair held at Music City Center this past November. Employees spoke to ninth grade students with hopes to inspire and educate them about potential careers and ways to reach their goals beyond high school.  The fair focuses on five industries, which include
Arts and Media, Communication,
Business, Marketing and IT,
Engineering, Manufacturing, Industrial Technology,
Health and Public Service, and
Hospitality and Tourism.
Best in Show went to the Engineering, Manufacturing and Industrial Technology. NES linemen drove a bucket truck into Music City Center that allowed students some hands on demonstrations and showed off a quilt of past Linemen Rodeos!
Categories:
Tags: