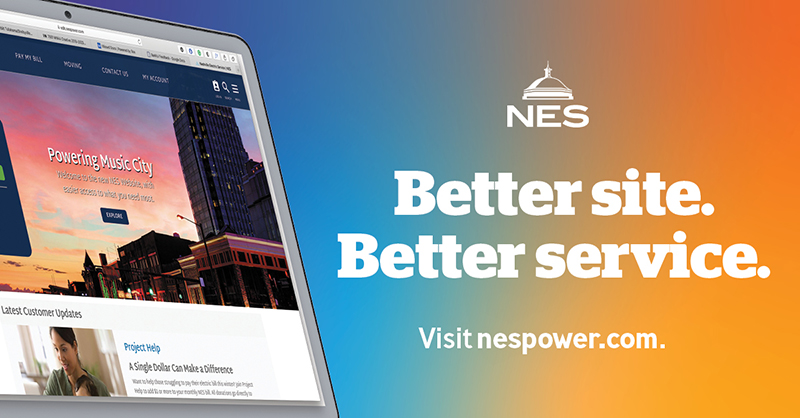 Nashville Electric Service (NES) is consistently working to enhance the customer experience and upgrade its service for Middle Tennesseans. To maintain that commitment, the utility has revamped its website.
The new website includes features like enhanced navigation and a mega menu that acts as a table of contents and stores organizational information, quick links and extra resources. Customers can read about our programs and services, ways to save on the next bill, or learn about renewable energy from other useful links we have added to the site.
Pages that are visited less often, like those for builders and developers and Music City Solar, have been consolidated and added to footer of the homepage. Visitors won't have to scroll to find what they need because the homepage now includes customer updates, Power News and storm information as well.
Customers will now use the contact email address listed on their profile to log in, not their Username – even if the Username is an email address. To ensure access to their NES account will not be disrupted, customers need to follow these steps and review their profile as soon as possible:
Log in to the My Account section on the website's homepage.
Click on "Update Profile" on the left-hand side.
Confirm the Contact Email is current, and update if necessary.
To visit the new site, click here.
Categories:
Tags: