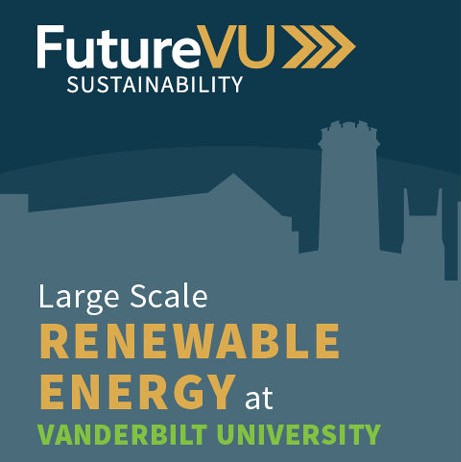 The Tennessee Department of Environment and Conservation (TDEC) has recognized Nashville Electric Service (NES) with a Governor's Environmental Stewardship Award (GESA) for its program in partnership with Vanderbilt University and the Tennessee Valley Authority (TVA).
The award recognizes Vanderbilt University's Green Invest Program, a collaboration in which the university, NES and TVA joined forces to procure off-site large-scale renewable energy resources, thus decreasing the school's greenhouse gas emissions. The program includes a 20-year agreement that supports the university's overall goal of powering its campus entirely through renewable energy and becoming carbon neutral by 2050.
The Green Invest Program also creates educational and research opportunities at the renewable energy facilities once they're opened—including internships, research studies and outreach events. The success of this partnership generated a second phase that expanded to include the city of Nashville with the intent of achieving the same goal for the Metro area.
GESA recognition is one of the most prestigious environmental and conservation awards in the state and support the governor's priorities of job and economic development, health and welfare, and promotes TDEC's emphasis on public-private partnerships and positive environmental outcomes.
A full list of winners along with summaries of their entries can be found here.
Categories:
Tags: