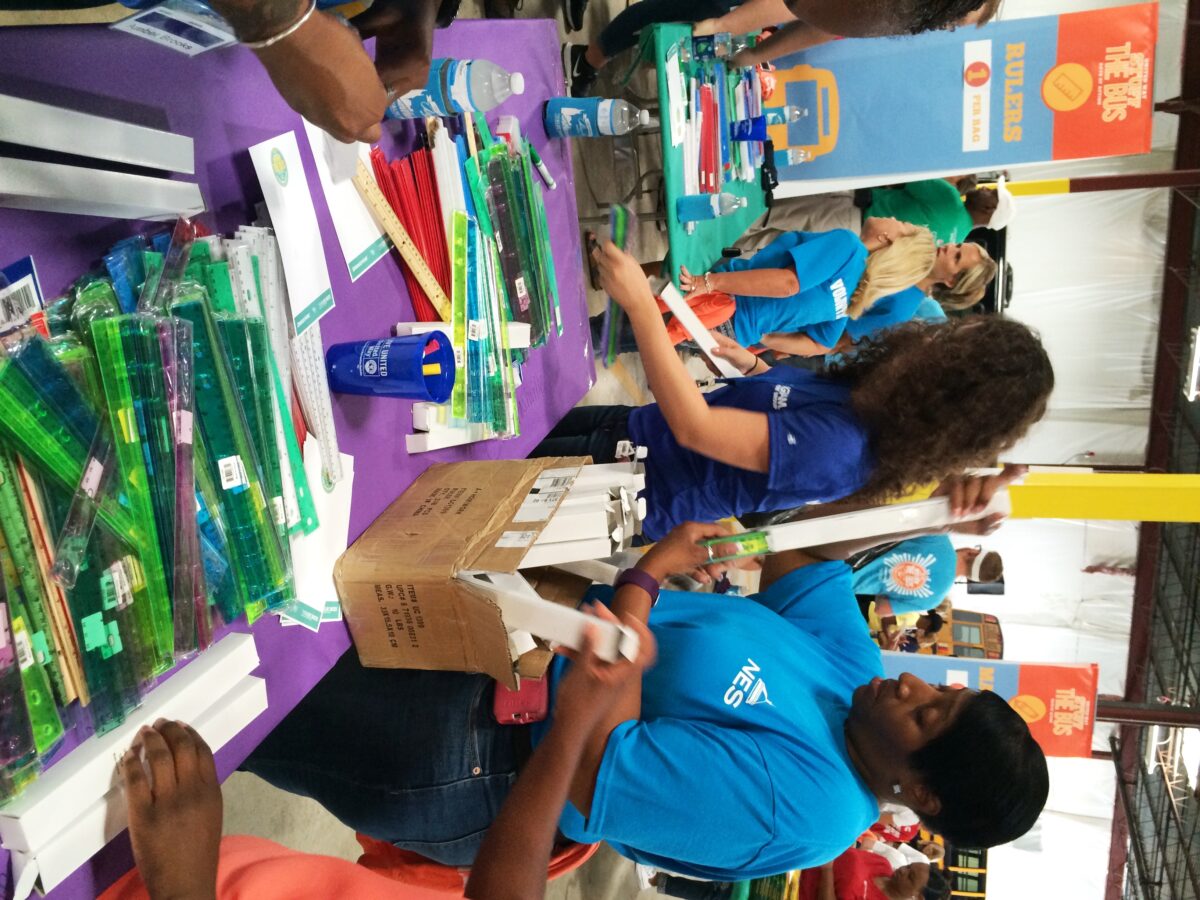 Students are prepared to hit the books and start the school year off right thanks to hundreds of volunteers with United Way's Stuff the Bus event on July 29. More than 8,500 students at nine elementary schools have received backpacks filled with necessary supplies for their success.
Nashville Electric Service (NES) was one of 66 partners comprising over 700 enthusiastic volunteers from local businesses and the community to help serve at-risk students in Metro Nashville Public Schools.
NES' Rosalyn McKissack, first-time volunteer, was tasked with writing positive messages that were placed in students' backpacks. Rosalyn said she was glad to be part of the experience. Stephanie Walton, NES teller supervisor, has participated in the Stuff the Bus event before and comes back each year because "it's fun and important!"
NES Service Advisor Dara Brown worked with her church to collect paper, markers, crayons and scissors for Stuff the Bus. When she saw the opportunity to volunteer for the actual event with NES she wanted to be a part of it to give back.
Publix donated 3,000 bottles of water for volunteers at the event while the Tennessee Titans offered up to four complimentary tickets to the first pre-season game of 2016. UPS delivered the much needed supplies just in time for the first day of school. NES is proud to play a small part in helping power students for learning.
Check out photos from the event on our Facebook page.
Categories:
Tags: