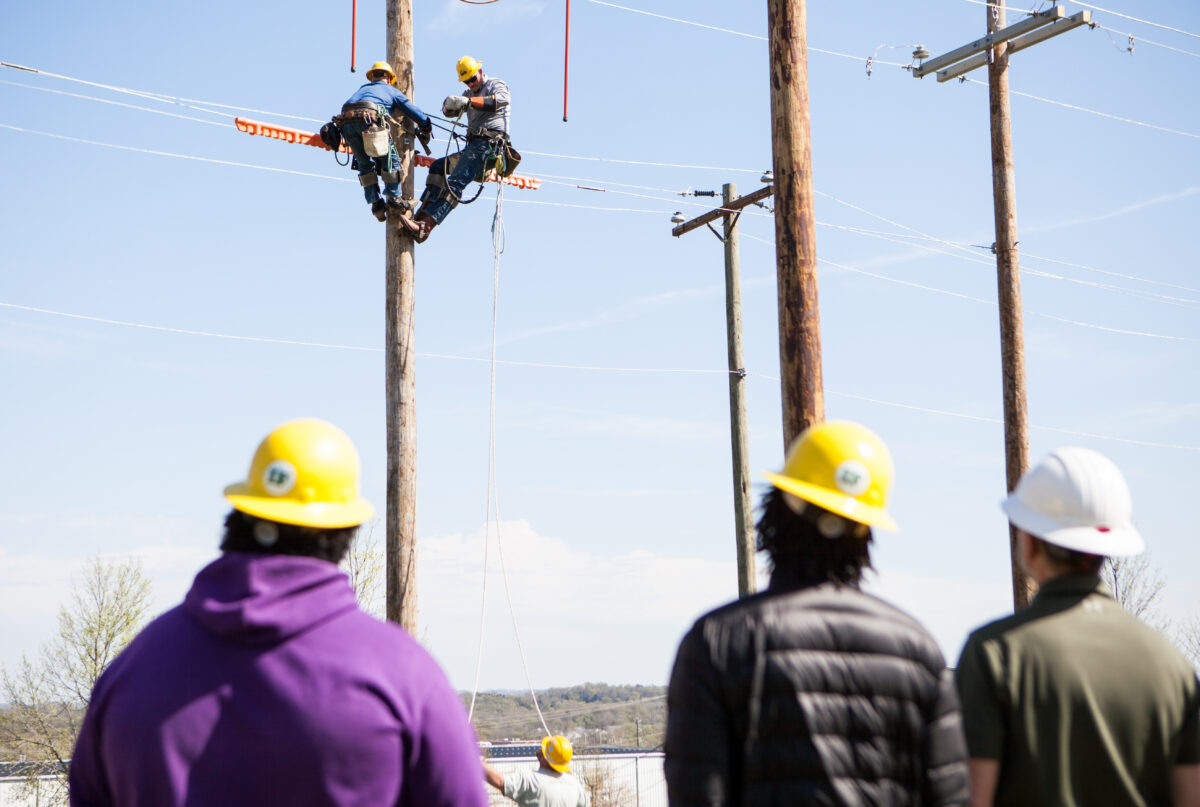 Columbia State Community College officially launched its Pre-Apprentice Lineworker Academy on Thursday. NES, along with Columbia Power and Water System, Duck River Electric Membership Corporation, Bashlin Industries, Lewisburg Electric System, Mt. Pleasant Power System, Smithville Electric Systems and Gresco Utility Supply, are all partners who helped launch the program.
The academy, A Workforce Innovation and Opportunity Act approved program, is a 7-week course designed to equip students with skills and qualifications they'll need to work for utility companies and contractors across Middle Tennessee. Each student is provided a pair of Red Wing boots, a hard hat, gloves, two sets of eye protection and a loaned tool bag with items necessary for a successful program completion.
During the program, students learn electrical theory and application, substation design and maintenance, pole setting, rigging, transformer hanging and connection and underground distribution. Instruction for pole-top rescues, framing and construction, confined space awareness, flagger training and rope and knot-tying are also taught to students.
Upon graduation, the college will continue to provide support through resume building, mock interviews with industry representatives and exposure to hiring managers. Pre-apprentice lineworkers will also have to enter a registered apprentice program with their employer. Students holding a learner's permit are eligible to take a 40-hour, Pre-Apprentice Lineworker School CDL Training and Testing program, giving them a path to obtain a Class A or Class B license through the program. Participants in the program who need financial assistance may qualify for WIOA funding through the American Job Center.
According to CSCC, graduates from similar programs benefit from a hiring rate of 90% or better in the field. However, it's important to note that no student from any lineworker course graduates as a full lineworker, and that it takes years for any person from any school working at any company to gain that title.
The program has already welcomed its first cohort, and the spring term will begin on March 8, 2021. For more information on the program, click here.
Categories:
Tags: