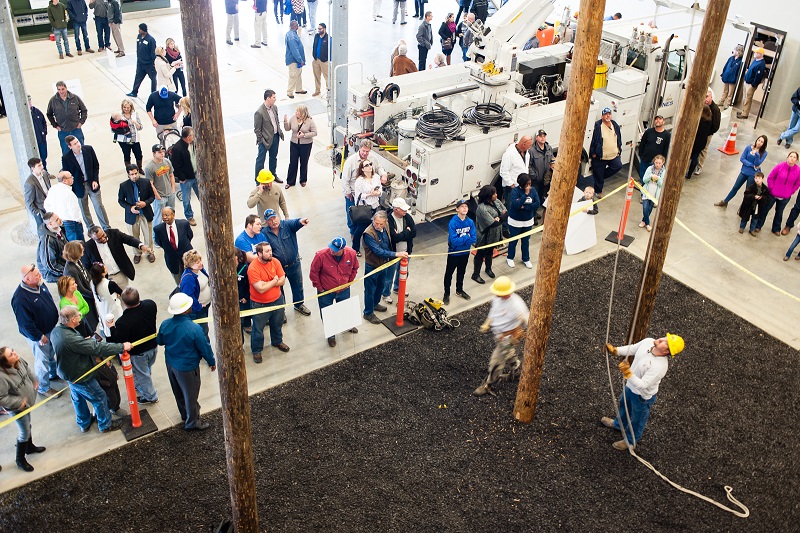 Nashville Electric Service (NES) is celebrating the completion of its new, specialized training facility on Myatt Drive in Madison.
NES CEO Decosta Jenkins and NES Board Chair Irma Paz-Bernstein officially opened the NES North Operations & Training Center on March 19 with a ribbon cutting ceremony and training demonstrations.
The simulation lab provides real world experience for crews to learn the basics of pole climbing, safely disabling live wires and utilizing proper protective gear. Employees can train on equipment year-round in a controlled environment, rather than live on the job.
The center serves more than 100,000 customers in north Nashville and will allow NES to provide better response times and improved reliability to a rapidly growing area.
Check out video from inside the training center featured on News 2-WKRN.
And, don't miss the one-on-one interview with NES' safety trainer and former lineman on NewsChannel 5-WTVF.
Photos from the open house are available on our Facebook page.
Categories:
Tags: