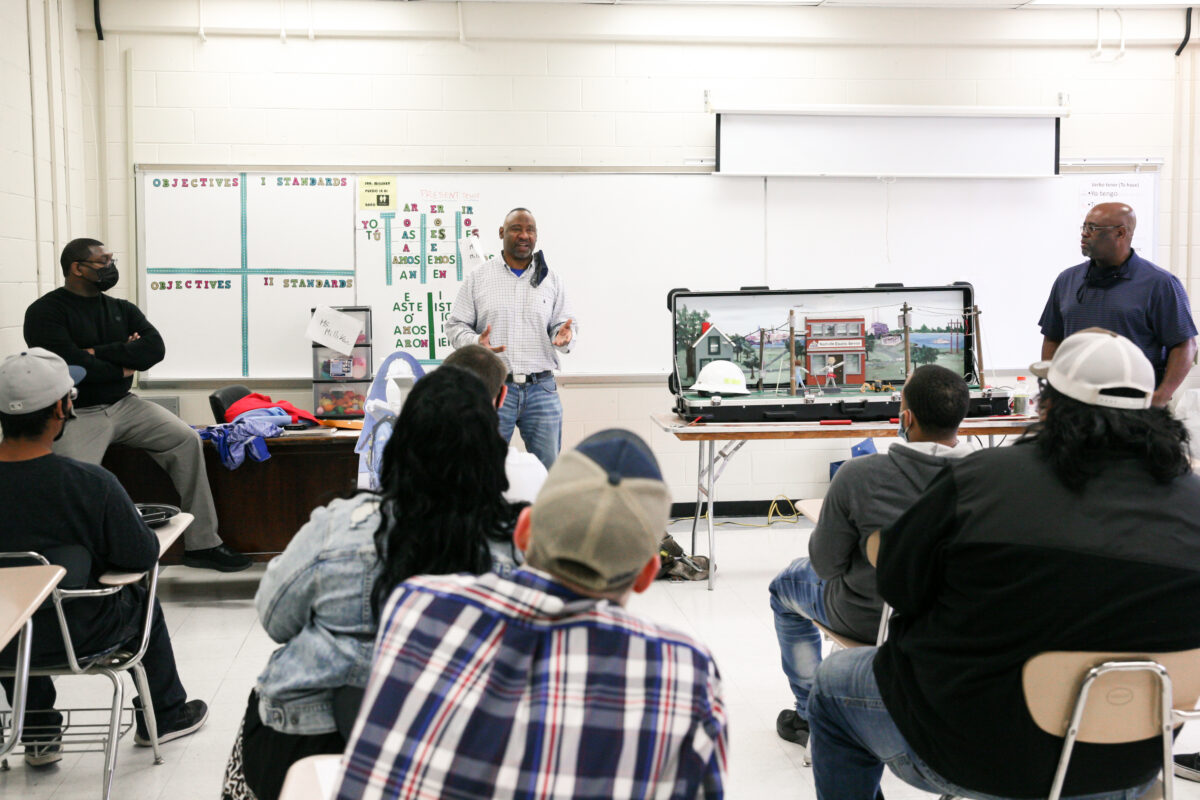 Nashville Electric Service (NES) is looking to grow its family through offering more opportunities for employment.
Representatives from the company hosted an informational career session at Maplewood High School on Saturday, April 17 for those interested in working for NES. The company is looking to fill about 15 new positions and wants to create awareness around the various opportunities they have.
Tony Williams, Field Superintendent of C&M; Jimmie Hunt, Safety Supervisor, Employee Relations Specialist; and Sonja Hunt, Sr. Human Resources Assistant, spoke to a room full of recent high school graduates and current high school students about job responsibilities, like operating a padmount station or substation breakers.
The group also conducted a presentation for attendees and spoke about their own experiences working at NES.
Anyone interested in employment at NES is encouraged to apply. For a full list of current openings, click here.
Categories:
Tags: