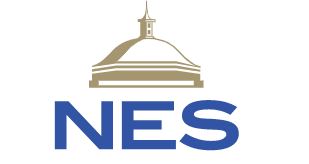 On April 21, 2020, Davidson County's Metro Council honored Nashville Electric Service (NES), Metropolitan Water Services Department, and Metropolitan Works Department (MWS) for their response to the devastating tornado that occurred on March 3, 2020. Below is a summary of NES's recognition.
On March 3, a severe storm brought multiple tornados to the Middle Tennessee region, killing two individuals in Davidson County and many more in other counties. The tornados left a path of devastation through the region, damaging or destroying thousands of homes and businesses. Power was knocked out across Davidson County, with approximately 50,000 Nashville residents without power at the peak outage, and over 900 poles were broken as a result of the storm. Crews worked around the clock, and on March 16, 2020, NES announced that power had been restored to nearly all customers, with the exception of some residences and businesses that require detailed work due to extensive damage.
To help customers recover, NES announced that it would temporarily suspend disconnections for non-payment in response to the tornado's impact on the Nashville community.
Installation and connection fees were also waived for customers who required new service installation,  and NES did not charge deposit fees or connection fees for a certain period of time for displaced customers needing service at a new location.
The hard work and dedication of NES, Public Works, and MWS employees in the wake of the March 3 tornado to restore Nashville after the extensive damage and protect those who need financial assistance during this difficult time deserved recognition from the Metropolitan Council.
Congratulations to all for a job well done.
Categories:
Tags: