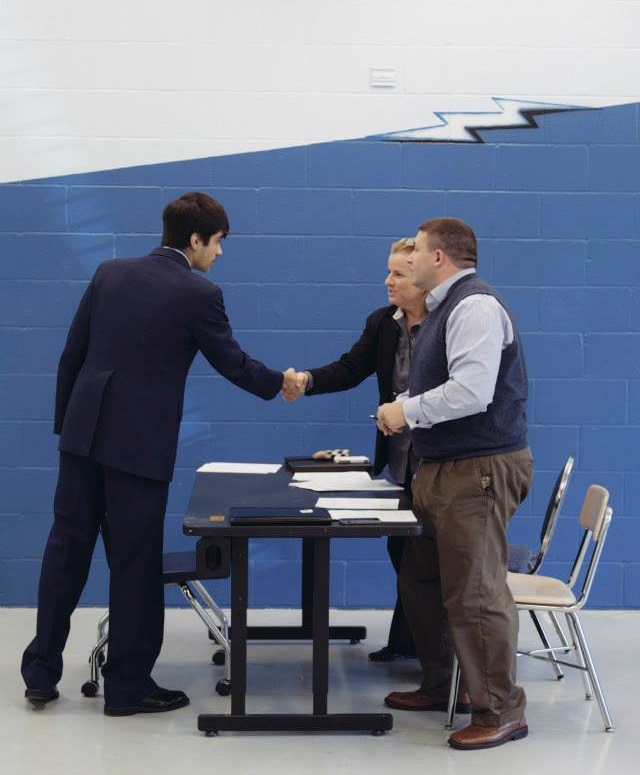 For the third year in a row, NES employees have volunteered to conduct mock interviews with students at Maplewood High School's Academy of Energy & Power.
Teachers use the feedback from NES interview teams, made up of approximately 27 employees, to coach students on how to sharpen their interviewing skills and better prepare for career opportunities in the future.
The Academy's curriculum instructor, Angela Lake, expressed her appreciation for the time and resources NES has provided.
"We are proud of what the Academy is doing and how it translates to successful students and maybe even future utility workers one day," says NES' Brad Heck, a frequent volunteer at the school. "Together we are helping create a bright future for students and a strong workforce."
NES partners with the Academy of Energy & Power throughout the year to create course materials and mentor teachers. The relationship also allows students interested in the energy industry to experience job shadowing and internship opportunities.
Check out our Facebook Photo Album to see these students hard at work.
Categories:
Tags: