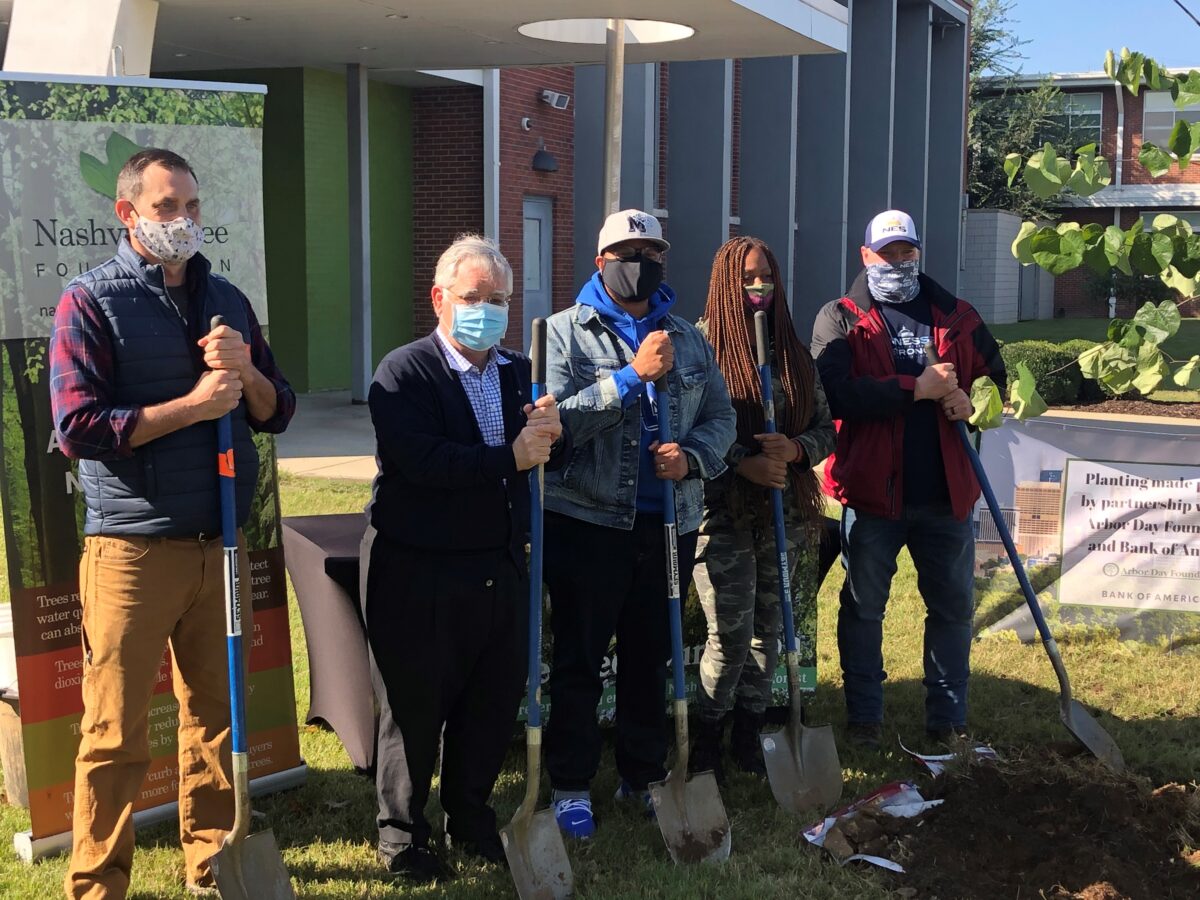 Nashville Electric Service joined the Nashville Tree Foundation in launching its North Nashville Tree Equity Initiative at Robert Churchwell Museum Magnet Elementary.
Vegetation Management Manager, Nathan Black attended on behalf of NES, along with Mayor Cooper, Councilmember Brandon Taylor, representatives from Churchwell Elementary, Gideon's Army and volunteer tree planters from the community.
Right now, North Nashville has fewer trees than other neighborhoods in the city, and that was worsened after the March tornado and May derecho. Since then, NES has worked to help revive the community through power restoration and continuous support.
"Your efforts to help kick-off this exciting sustainability project for North Nashville are deeply appreciated," said Mayor John Cooper in reference to NES, "Just like Nashville's power lines, water lines, roads, and sidewalks, trees are infrastructure. They are a vital part of our community."
The initiative will bring 225 new trees to the North Nashville area, which currently has a less than 25% tree-canopy cover. The new trees will increase canopy coverage up to 35 percent or more and will also bring environmental science opportunities to local students.
To learn more about the Nashville Tree Foundation, click here.
Categories:
Tags: