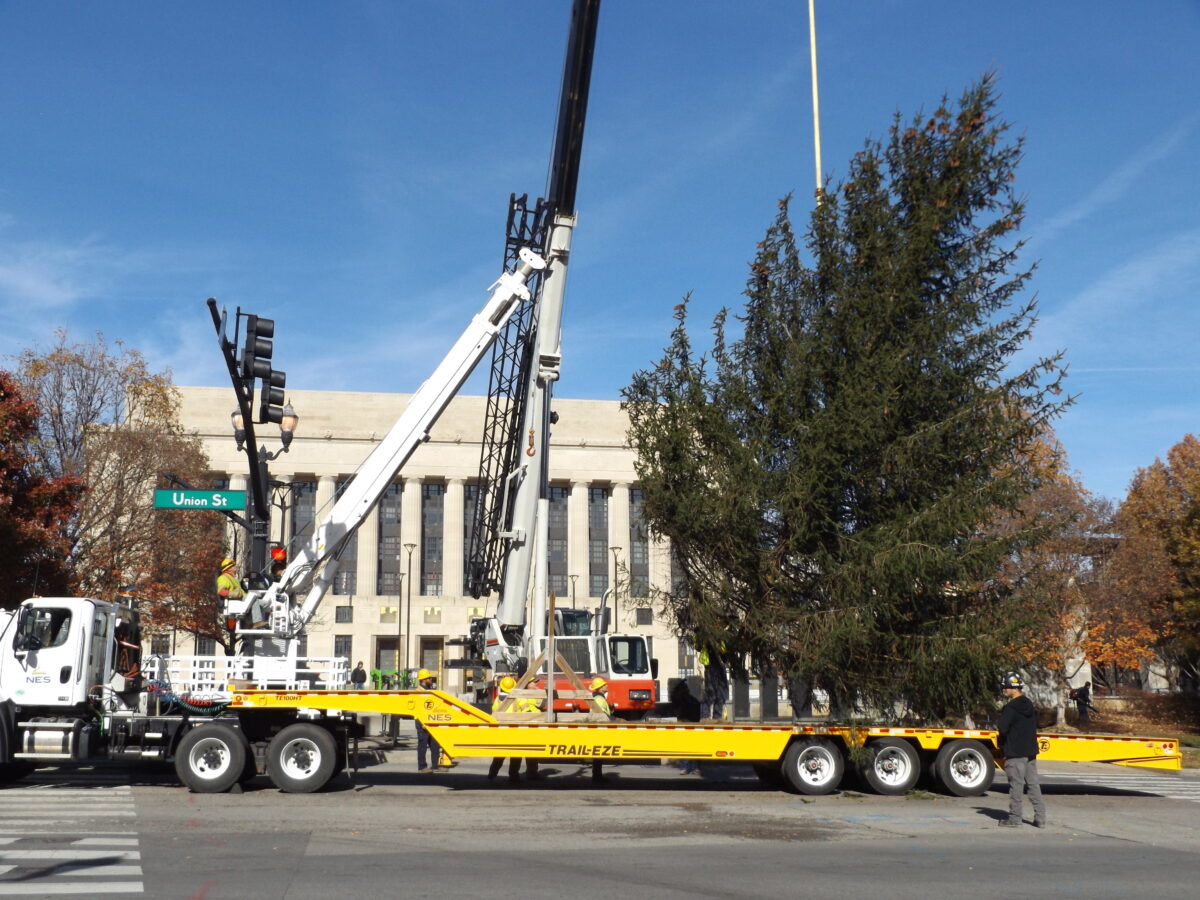 Nashville Electric Service (NES) continued the tradition of helping cut down and deliver Nashville's Christmas tree again this year.
The 2021 Metro Christmas tree is a 35-foot Norway Spruce donated by Barton House, one of the state's leading memory care facilities. The tree was safely delivered from Bellevue to Downtown Nashville, where it will be decorated with more than 5,000 LED lights ahead of the annual lighting ceremony.
The Metro Nashville Christmas Tree lighting is set for the evening of December 10th in Downtown Nashville's Public square.
Categories:
Tags: