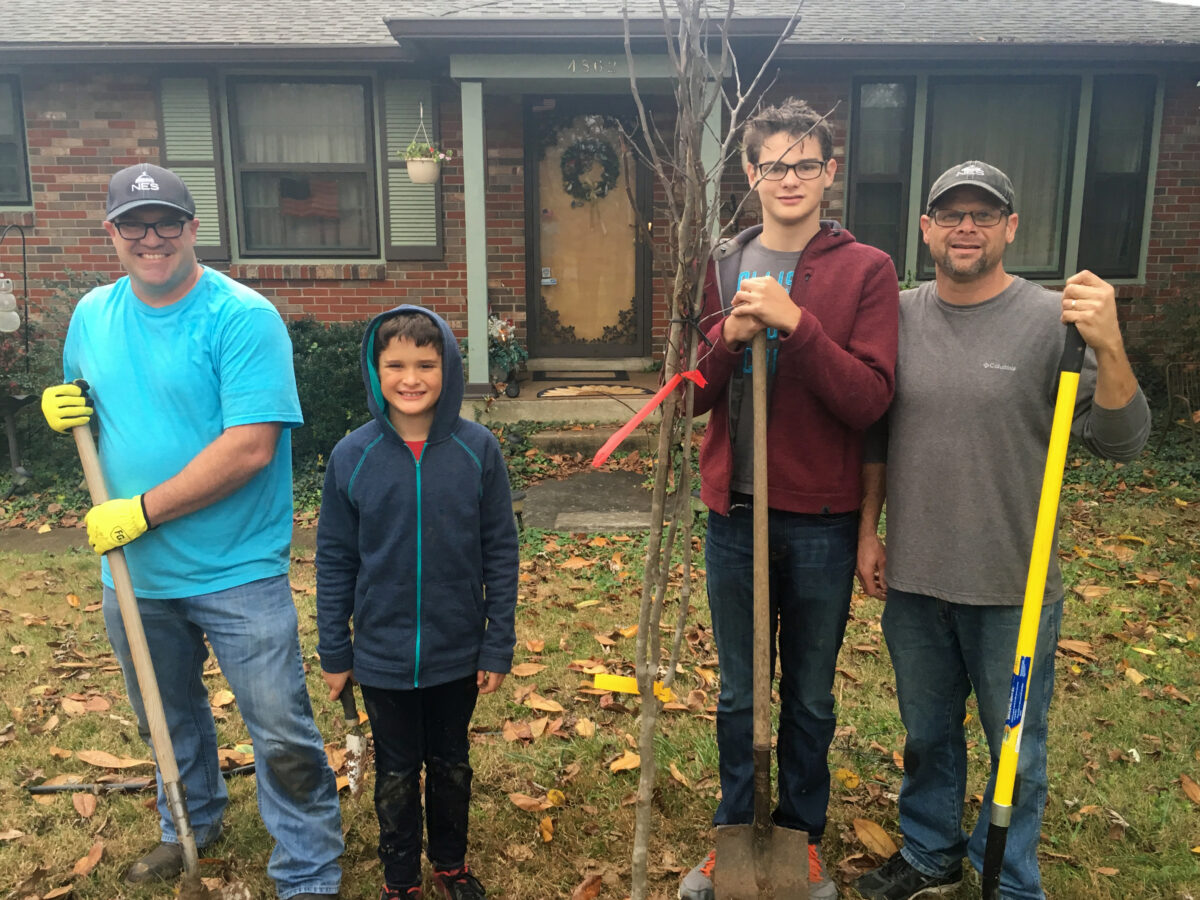 South Nashville looks a little greener after volunteers planted more than 100 trees in Paragon Mills, Fairlane Park and Tusculum as well as at 10 Metro Nashville Public Schools for ReLeafing Day.
NES has proudly supported the Nashville Tree Foundation's worthwhile initiative since it began 14 years ago.
ReLeafing Day is held every year on the Saturday before Thanksgiving. In partnership with NES, the Tree Foundation has planted hundreds of power line-friendly trees around Nashville, which reduces the need for trimming as they grow to maturity.
ReLeafing Day evolved out of the Tree Foundation's highly successful ReLeaf Nashville project in which 6,757 shade trees were planted from 1998 to 2001 to replace some of the 20,000 trees that were destroyed by the '98 tornado.
If you're inspired to add some green to your street, following these important planting guidelines.
Before you start any planting project, be sure to call 811 to learn where underground lines, pipes and cables are buried in your yard.
Watch our Right Tree Right Place video to help you select the right tree for the right place on your property. By planning for the tree's growth, you help to prevent outages caused by limbs growing into power lines and reduce the need for tree trimming in the future.
Newly planted trees love water. In fact, it's key to their survival. Water immediately after you plant with a hose on slow drip to get a deep soaking. Water during the growing months for the next two years. After two years, water your tree during times of drought.
For more tree planting tips and tricks, visit nespower.com.
Categories:
Tags: