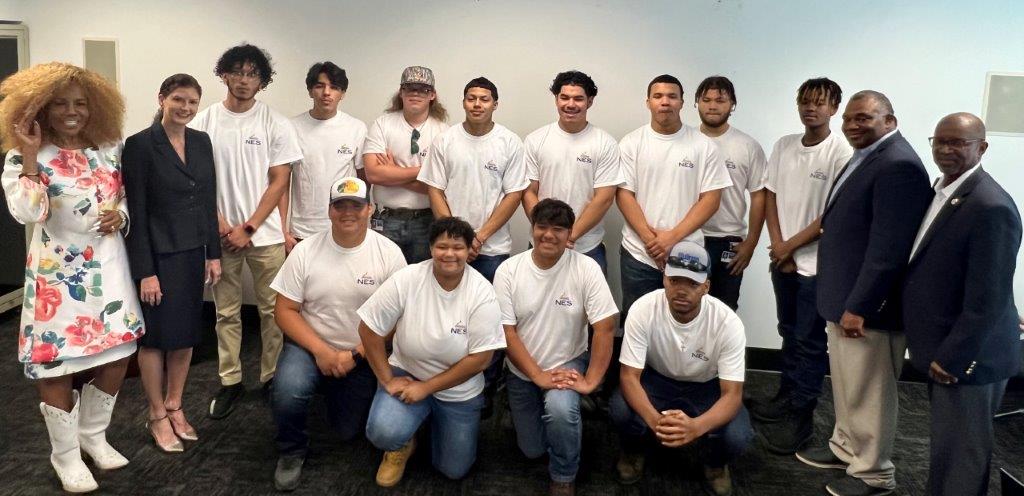 Nashville Electric Service in partnership with Metro Nashville Public Schools and Charter Schools has implemented an Operations Internship Pilot Program for recent high school graduates with an interest in careers as electricians and/or line workers. The Operations Internship Pilot Program is intended to provide young adults in the community an opportunity for a pathway to a skilled trade.
From seventy applicants, the utility selected twelve participants with a goal of providing a pathway to employment within a skilled trade after successful completion of the one-year internship. The on-year pilot program includes rotations through Safety, Construction and Maintenance, and Transmission and Distribution. Interns will work with mentors and be evaluated on communications, team building, dependability, as well as other important factors and qualities needed on the job.
NES would like to give special thanks to the many employees and community members involved in implementing and ensuring the success of this program, Decosta Jenkins, former NES President & CEO, Teresa Broyles-Aplin, current President & CEO, Brenda Haywood, Nashville Deputy Mayor of Community Engagement and Clifton Harris, President of Nashville Urban League and NES Power Board Member. Through their work, internships like these are made more accessible and achievable for tomorrow's young leaders.
Categories:
Tags: