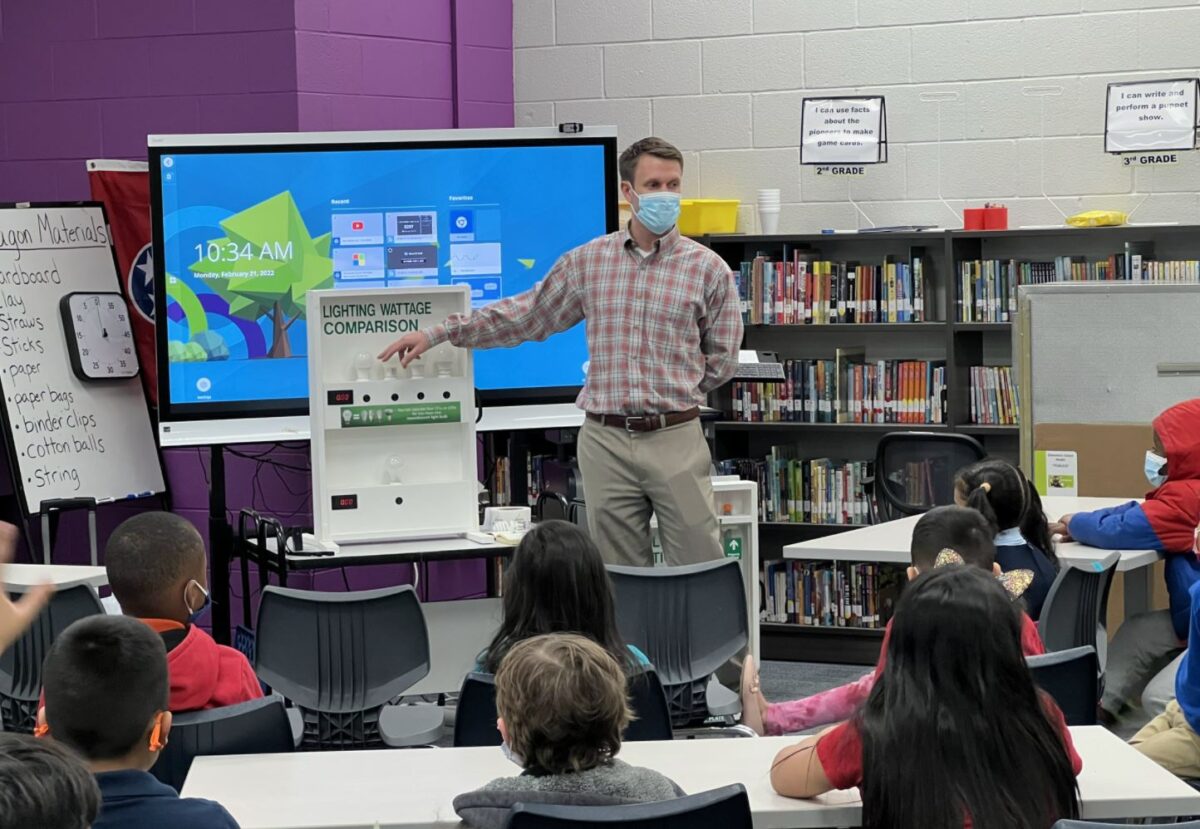 Every year, Whitsitt Elementary, an environmental engineering STEAM magnet school in Nashville, hosts Engineering Week as an opportunity to introduce students to different career paths in the engineering industry. This year, the school welcomed a variety of experts who specialize in audio, civil, recording and environmental engineering, including Nashville Electric Service (NES) engineers Brenton Montgomery, P. E., and Robbie Smith.
Montgomery and Smith presented to a group of 40 first graders, showcasing the difference between incandescent and LED bulbs by using a light display. They also handed out some cool giveaways for the students to take home.
Other organizations that participated in Engineering Week at Whitsitt included Terracon, UTK Soil & Plant, The Federal Aviation Administration (FAA), Metro Water Services and Lipscomb University.
Categories:
Tags: