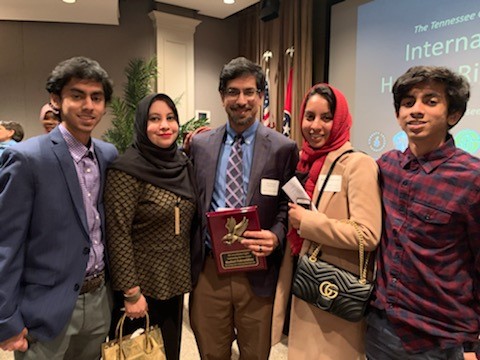 Nashville Electric Service (NES) Engineer Rashed Fakhruddin was honored at Nashville's International Human Rights Event at the John Seigenthaler Center.
Fakhruddin represents NES at several school events across Nashville by speaking to students about engineering and his job duties at NES.
He is a founding member of the American Muslim Advisory Council which works to develop relationships with law enforcement and other government agencies.
Congratulations, Rashed, on your well-deserved award!
Categories:
Tags: