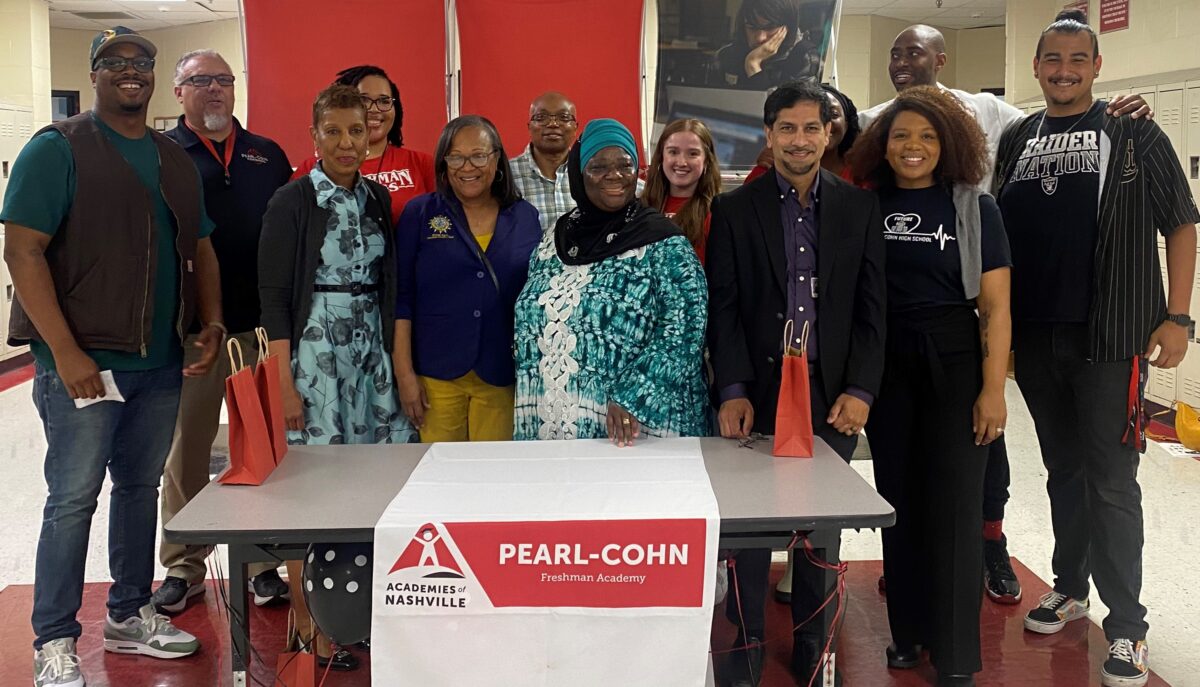 Pearl Cohn Entertainment Magnet School recently hosted its 6th annual Pathways to Black Excellence Program featuring employees from Nashville Electric Service (NES).
NES Senior Engineer Eric Fugett served as a speaker, alongside County Clerk Brenda Wynn, NFL player Jordan Matthews, YWCA CEO Sharon Roberson, MNPS School Board Member Christiane Buggs, Slim & Husky's co-founder Derrick 'Moe' Moore, Metro Council Member Zulfat Suara and founder of Everybody vs Racism, Dr. Gerald Onuoho.
NES Engineering supervisor & chair of Pearl-Cohn's Freshman Academy Rashed Fakhruddin helped launch the program 6 years ago to bring notable leaders to speak to freshmen about professional & life skills. Pearl Cohn is located in the 37208 zip code, which has the highest incarceration rate in the country. With statistics like these, the Pathways to Black Excellence Program is vital for community support and mentorship. The program fosters connectivity and relationships between students and leaders, inspiring students to shift their perspectives.
Categories:
Tags: