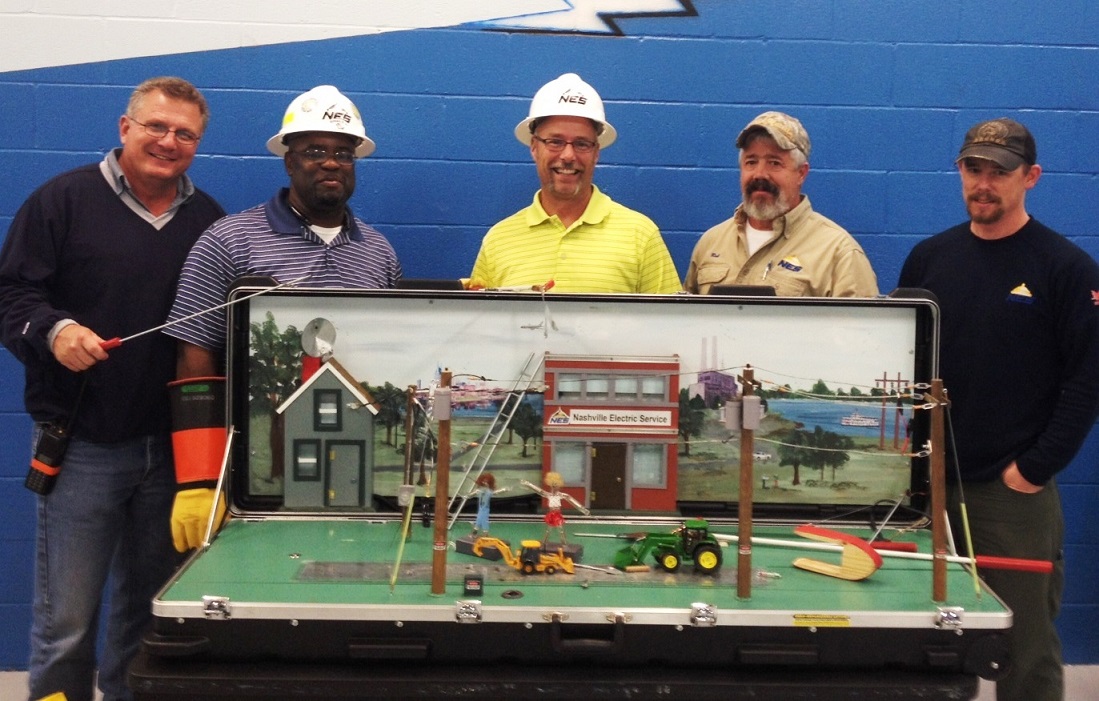 Several NES field and safety employees participated in the Maplewood High School Academy Showcase on October 15 to support NES' partnership with the Academy of Energy & Power. The showcase provides incoming freshmen and sophomores the chance to learn more about the academies offered at Maplewood.
Students were able to interact with NES employees to learn about electrical safety, protective equipment, tools used for overhead line work, operations and engineering careers in the energy industry and continuing education after high school.
NES partners with the Academy of Energy & Power throughout the year to develop curriculum and annual class projects for students interested in engineering.
Categories:
Tags: