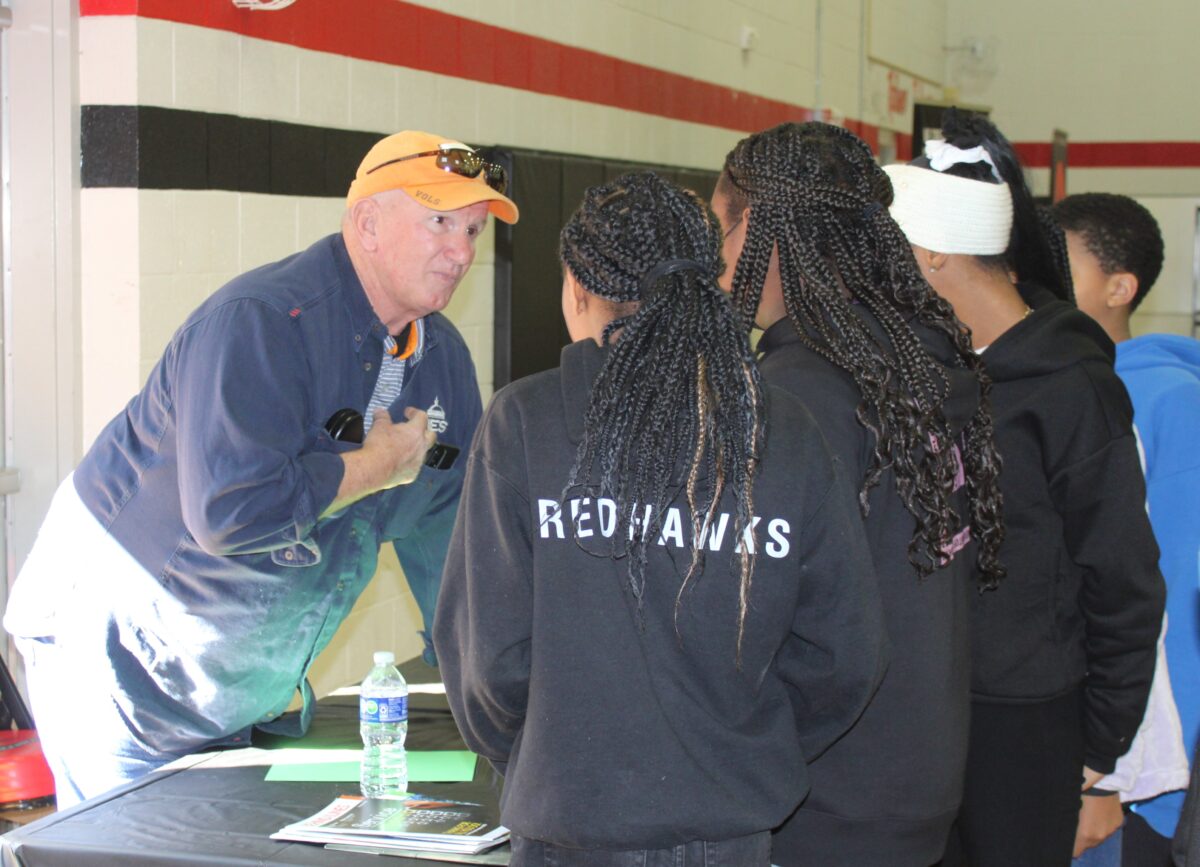 The utility industry has a vast career pool, and Nashville Electric Service (NES) is always working to expose the next generations to opportunities and potential career paths at NES. One of the ways the utility does this is working with Nashville area schools.
NES employees recently spoke to students at Jere Baxter Middle School in Nashville for its Career Day.
NES North Service Center Lineman Steve Hollins and Kevin Harris spoke to middle school students about their profession and brought a bucket truck to the school to demonstrate their operations when restoring power or repairing equipment. Hollins and Harris provided scholars with information about the educational pathway required for the career, advancement opportunities, salary information, background/training, what a typical day entails, shared stories of best days and what can also go wrong in the career.
Aside from lineman work, students also explored other industries like media, marketing, cosmetology, transportation, education, real estate, general contracting and landscaping.
NES also attended Career Day at Amqui Elementary School and spoke to students ranging from Kindergarten through second grade in their classrooms. NES employees spoke to four separate classes for about 15-20 minutes each. Employees discussed why they chose the profession, what skills people need to be successful, and the best and most difficult parts of their job.
This year's theme was "Flight 2223: Soaring to New Heights!"
NES also participated in Metro Nashville Public School's thirteenth annual Career Exploration Fair at the Music City Center. The Career Fair provided an avenue for high school freshmen to explore a variety of careers to pursue. This year, over 5,000 high school freshmen attended the career fair from 19 different high schools, and many of them stopped by the NES table to learn about different career paths such as Engineering, Linemen, Electrician & HR.
The Engineering, Manufacturing and Industrial Partnership Council section, of which NES is a part of, won the annual 'Best In Show' award. The award is given to the section containing the best and most interesting overall displays.
By taking the time out of their busy schedules to attend these events, NES employees are able to connect with and inspire Nashville's next generation.
Categories:
Tags: